It was Father's Day at the weekend, a day to celebrate and thank all you amazing dads out there who go above and beyond to support your families.
With the endless rollercoaster of life (and the very occasional nagging), it's all too easy to forget to mention how much we appreciate all the things that you dads do, but your families wanted to let you know that they certainly haven't forgotten at all.
When children are diagnosed with retinoblastoma (Rb) it's inspiring to witness the courage and bravery they show throughout their cancer journey and our CHECT Champion Awards were created to honour and recognise that.
But the whole family's life is turned upside down following a diagnosis of Rb and this Father's Day we created a special CHECT Champion award for the dads, to recognise the courage, support and love they have shown their family during this difficult time.
We asked children to put forward their dads for this award and we were absolutely blown away by the beautiful nominations we got. Thank you to all of the children (and their mummies) who nominated, below are our dad CHECT Champions of 2018. Well done to you all!
And to all of you dads out there. Thank you.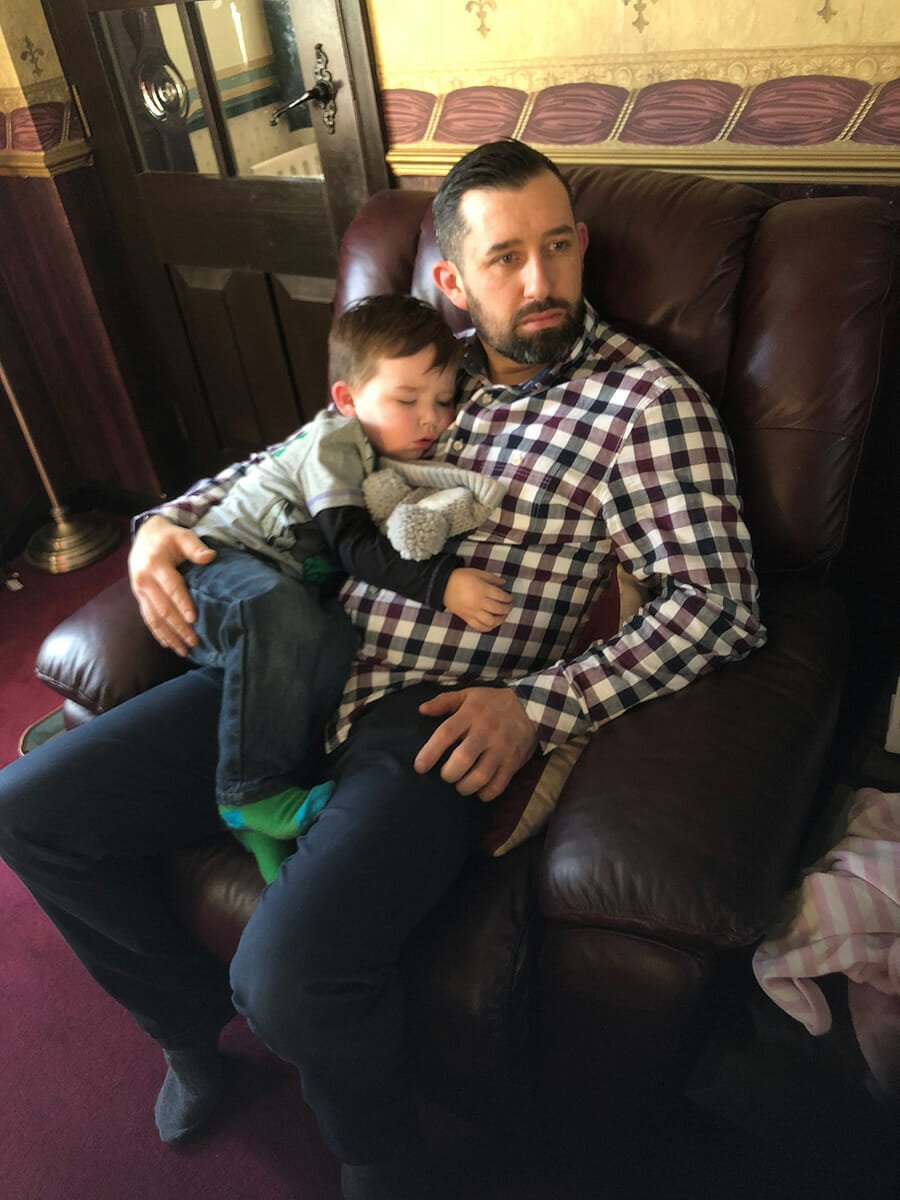 Gavin Brown was nominated by his son Logan, aged three. Logan's mum Hayley says: "The first time I have seen Gavin cry is when we were told Logan had retinoblastoma. This year has been very challenging for us as a whole family, as our daughter Maddison was born 10 days before Logan's diagnosis and the following week Logan's eye was removed. Plus our middle son Jenson had his tonsils and adenoids removed on the same day of Logan's operation. It has certainly been a year of emotions for us, happy and sad.
"If it wasn't for Gavin noticing the white blur in Logan's eye exactly a year ago I honestly hate to think the outcome for Logan."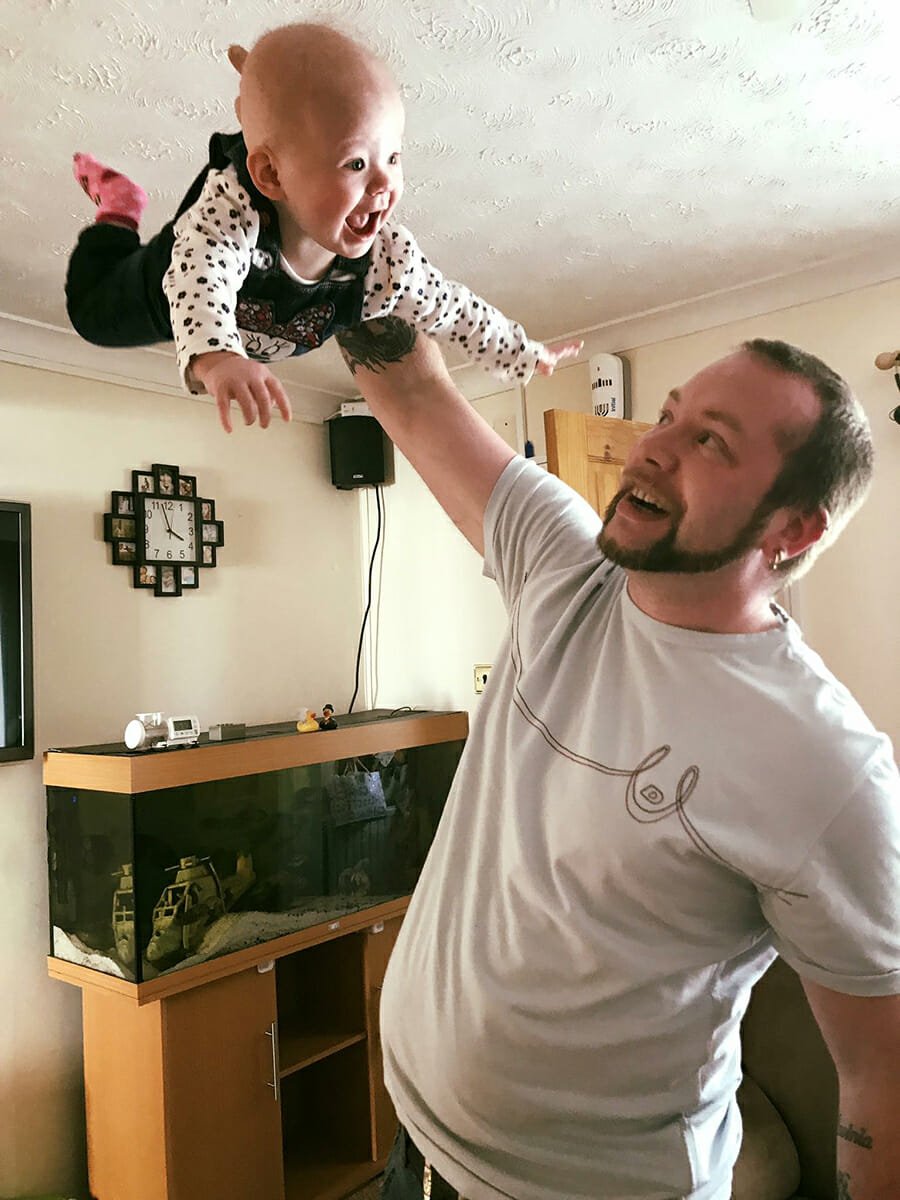 Steve Crosbie was nominated by Lavinia, aged two. She says: "I would like to nominate my daddy because when I was diagnosed with retinoblastoma at eight months old he was so strong for us.
"He looked after me and my mummy and brought us clean clothes, food and toys when we had lots of hospital sleepovers. He held me tight and made me feel safe when I was scared. And now I feel all better he tickles me and makes me happy."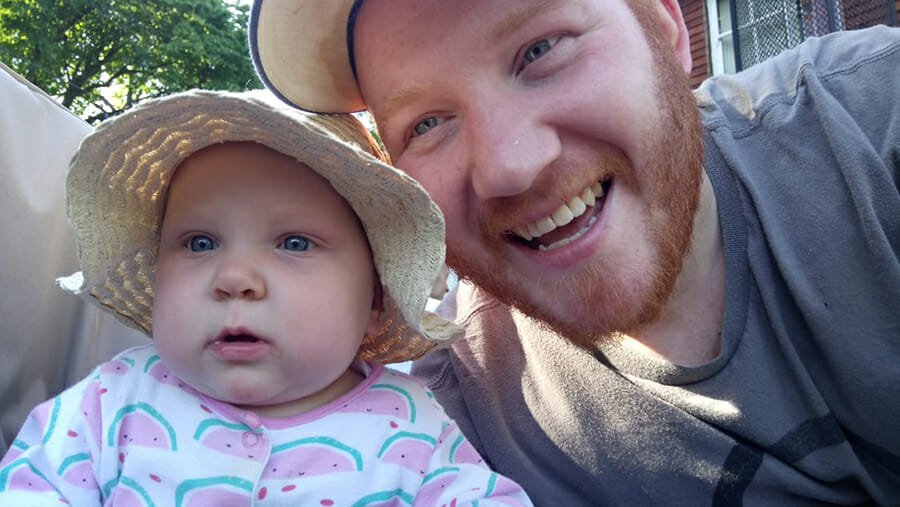 Jerome Lawler was nominated by his eight-month-old twins Indiana and Aurelia. Their mum Alison says: "If they could talk they would say that their dad is their hero.
He makes them smile and giggle every day. He has been so strong for us both and our mum since Indiana was diagnosed with Rb in January."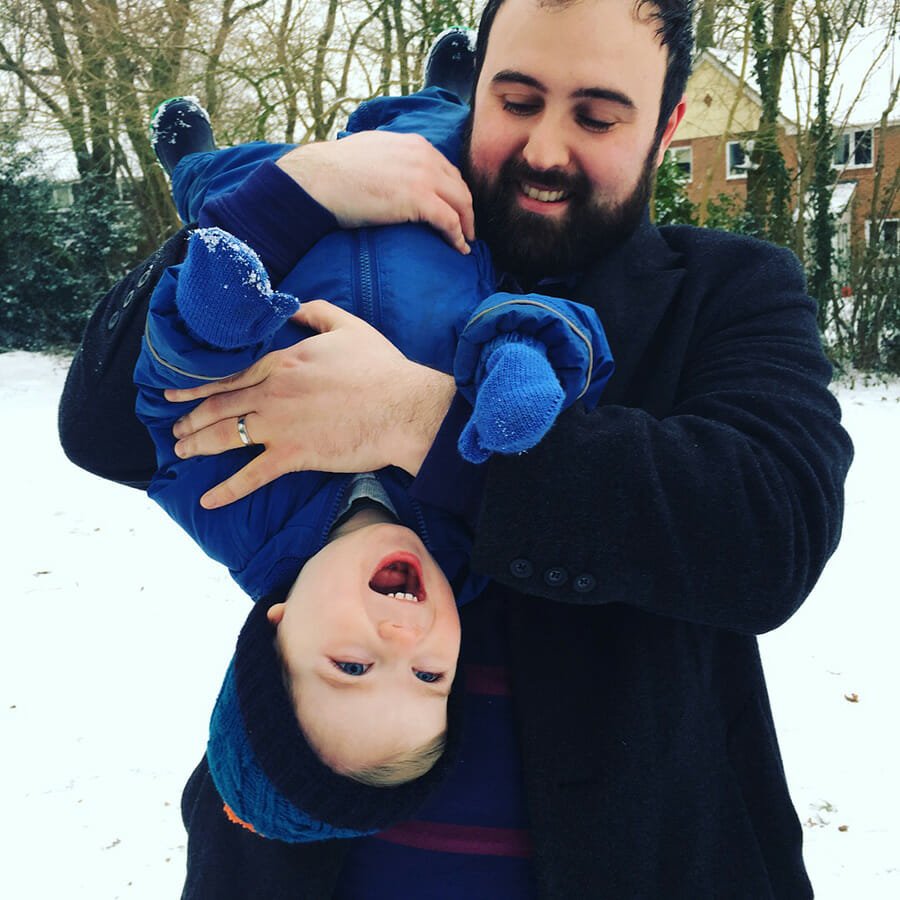 Daniel Burrell was nominated by his two-year-old son Sebastian, also known as Super Seb. He says: "I love my daddy because he makes me laugh every single day! He helps me to learn new things, become more confident and comforts me when I'm sad.
"He used up all of his holiday from work to come with mummy and I to my hospital appointments last year but never once complained. He looks after my mummy very well. My daddy is my hero.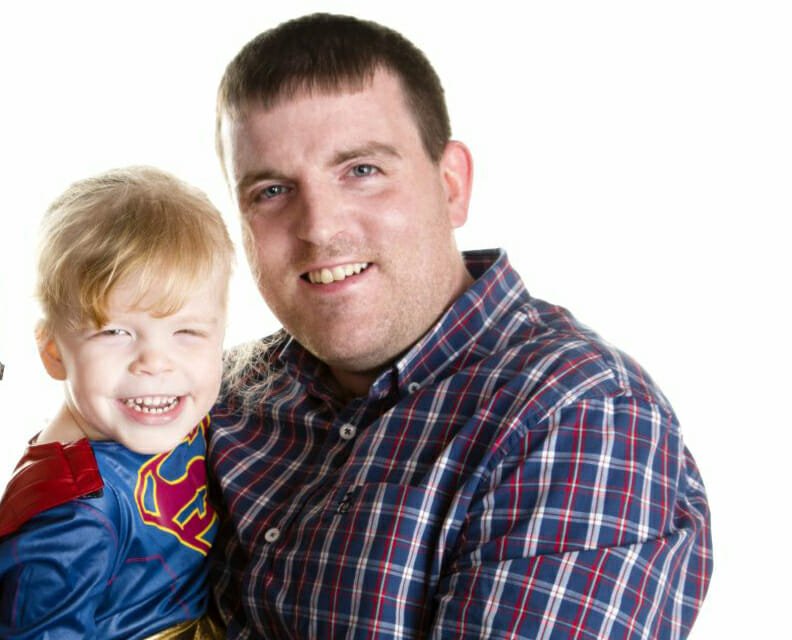 Matthew Harris was nominated by his daughter Ella, aged three. Her mum Helen says: "Since Ella's diagnosis in October we have been a team through everything. Every single appointment, every single hospital stay, every single chemo, every single EUA, he has been there. He does the two hour drive to Birmingham every single time and back again.
"When we went to Germany for proton therapy he really supported me when I was struggling to keep it together and he also helped Ella cope with it all. And now Ella is in hospital he alternates the sleepovers with me and never complains. He's an amazing husband but also an incredible father, the bond they have with each other is so special. He really, really, deserves it, as do all the other dads."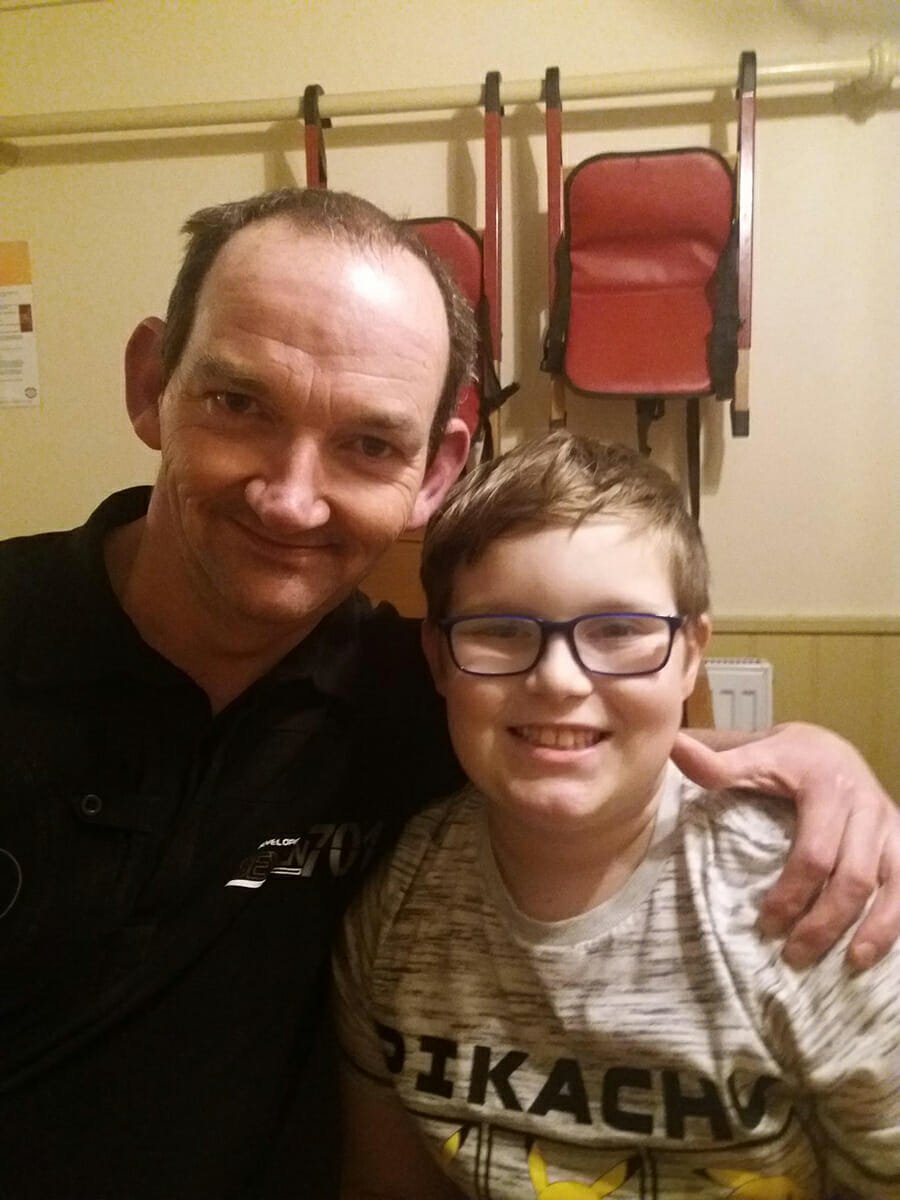 This is a very special CHECT Champion award, in memory of Robin Lawson, who was nominated by his son Thomas, aged 10. Hero dad Robin was kind, caring, loving and would have done anything for his son. Sadly, Robin passed away in August 2017 and is hugely missed by his family.
Thomas says: "Daddy was a heart warming and caring person who would always put other people before himself."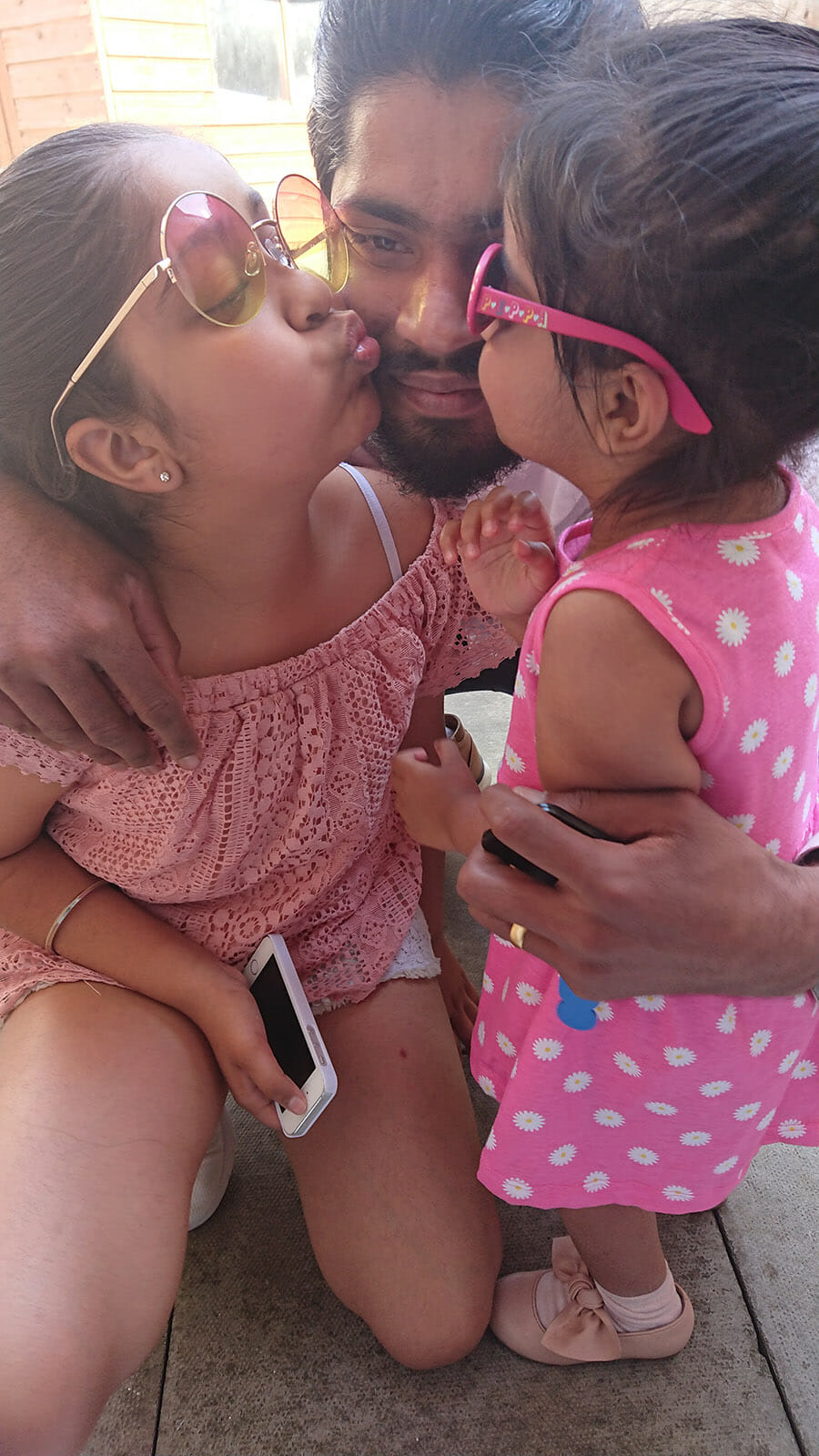 Kulvir Singh Binning was nominated by his one-year-old daugher Kriti and her big sister Armanie. Their mum Aazmeen says: "Kulvir married me knowing I had Rb as a child and a prosthetic eye. He's never made me feel like I've got a disability, walking into few pillars here and there is normal and something we laugh off.
"Kulvir, having a very traditional Indian background, has adapted to British culture and embraced everything to do with Rb. Although his English isn't 100% he adapted and asked questions along the way. He stood by me and Kriti when she was having chemo and understood the importance of possible infections. He kept normality at home for our eldest Armanie, with the support of our family.
"I had to resign from work to look after Kriti during her chemo and he worked up to 55 hours a week to compensate for me. Regardless of how tired he was he was there with me and the girls. For someone who has grown up with this taboo culture of not talking out loud about the big C word he hasn't held back and supported us along the way. We would like to thank him for being him and a wonderful daddy. No wonder Kriti's first word was daddy!"