Read the latest guidance for children and young people with cancer undergoing treatment, issued by Children's Cancer and Leukemia Group (CCLG).
September is Childhood Cancer Awareness Month! The internationally recognised symbol of childhood cancer is the gold ribbon, which is why this September CHECT is 'going for gold'! Here are just some of the ways you can get involved.
Supporting families affected by retinoblastoma
The Childhood Eye Cancer Trust (CHECT) is the only UK charity solely dedicated to helping families and individuals affected by retinoblastoma, a rare form of eye cancer. We provide support, raise awareness and fund research into prevention and treatment.
Learn the signs and symptoms of retinoblastoma
Symptoms
Retinoblastoma is highly treatable but early diagnosis is vital. The two main symptoms are a white glow and a squint. If your child has these, don't ignore them.
The white glow
Seeing a white glow in the eye of a child in a photograph or in certain lighting can be really worrying. Find out what causes white eye and what to do if you see it.
Get support
We provide ongoing support and information to anyone affected by retinoblastoma. If you need to talk, get in touch with one of our support workers today.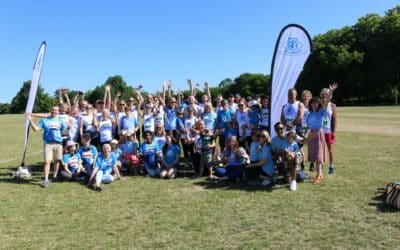 Would you like to join us for a fun day out in Regent's Park?  We had such an amazing Sunday morning earlier in the month, at this year's RunThrough event, that we are already starting to plan for next year! On a very hot 10th July, 33 CHECT runners, their friends,...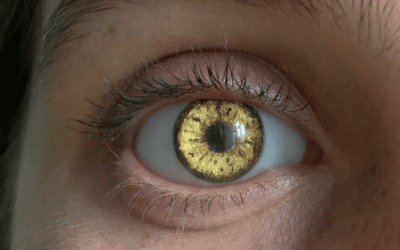 Megan shares with us her Rb story, and how why she decided she wanted to have a golden prosthetic eye. I was diagnosed with Retinoblastoma at three-months-old, by the time I was one I had gone through six rounds of chemotherapy and cryotherapy, two blood transfusions...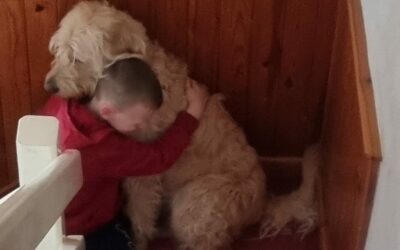 Harvey, who was diagnosed with retinoblastoma just as he turned 4, has written about his buddy dog, Finn. This is Finn he is 2 years old, he is a labradoodle, I am Harvey and I am 7. I wanted a guide dog because of my eyes, but we ended up with Finn who is a buddy...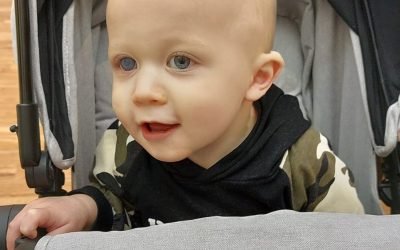 A mum and dad from Bolton are urging other parents to look out for the tell-tale signs of eye cancer for World Retinoblastoma Awareness Week, after their 11-month-old son lost his eye through retinoblastoma, a rare eye cancer that typically affects children under the...