Supporting families affected by retinoblastoma
The Childhood Eye Cancer Trust (CHECT) is the only UK charity solely dedicated to helping families and individuals affected by retinoblastoma, a rare form of eye cancer. We provide support, raise awareness and fund research into prevention and treatment.
Latest guidance on COVID-19 / Corona Virus
For children and young people with cancer undergoing treatment. Issued by Children's Cancer and Leukemia Group (CCLG).
Symptoms
Retinoblastoma is highly treatable but early diagnosis is vital. The two main symptoms are a white glow and a squint. If your child has these, don't ignore them.
The white glow
Seeing a white glow in the eye of a child in a photograph or in certain lighting can be really worrying. Find out what causes white eye and what to do if you see it.
Get support
We provide ongoing support and information to anyone affected by retinoblastoma. If you need to talk, get in touch with one of our support workers today.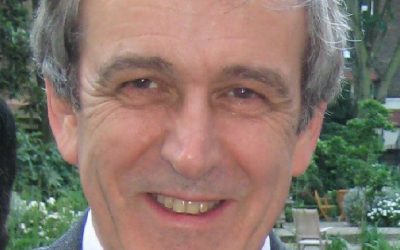 We are extremely sad to inform our members of the passing of Consultant Ophthalmologist John Hungerford, who not only helped many people who had retinoblastoma (Rb), but was also key in the development of new approaches in the treatment of Rb. Libby Halford, a former...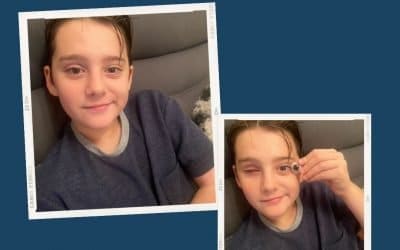 Jack Gwyther, 11, recalls a story which shows how his confidence with his prosthetic eye has grown. It was a Saturday night when I went round my best friend's 11th birthday party and there were 4 of us. We were all messing about in the living room playing on the...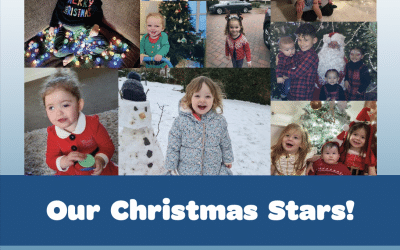 View the plain text version of our Winter InFocus magazine: INFOCUS WINTER 2021 - HMTL If you would like to receive InFocus in a different format, please email info@chect.org.uk.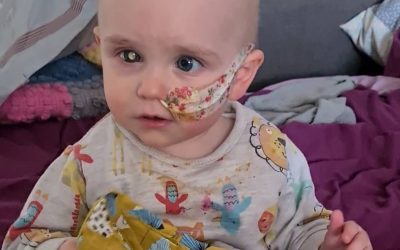 A mum is urging other parents to look out for the tell-tale signs of eye cancer after her 8-week-old daughter lost her vision in her right eye through retinoblastoma, a rare cancer that typically affects children under the age of six.   Mum Lorna Lloyd, from Barry in...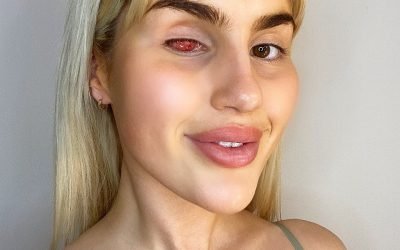 World Sight Day takes place on the 14th October this year, with a theme that you should #LoveYourEyes. Loving your eyes can come in many forms – for instance – attending all your eye appointments or looking after your eyes by wearing sunglasses. At CHECT, we also want...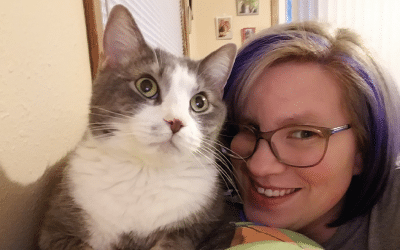 Whilst retinoblastoma has affected her life, Monica has not let the disease hold her back from success or from chasing her dreams. Now age 30, she recalls her story.