Symptoms
Retinoblastoma is highly treatable but early diagnosis is vital. The two main symptoms are a white glow and a squint. If your child has these, don't ignore them.
The white glow
Seeing a white glow in the eye of a child in a photograph or in certain lighting can be really worrying. Find out what causes white eye and what to do if you see it.
Get support
We provide ongoing support and information to anyone affected by retinoblastoma. If you need to talk, get in touch with one of our support workers today.
Supporting families affected by retinoblastoma
The Childhood Eye Cancer Trust (CHECT) is the only UK charity solely dedicated to helping families and individuals affected by retinoblastoma, a rare form of eye cancer. We provide support, raise awareness and fund research into prevention and treatment.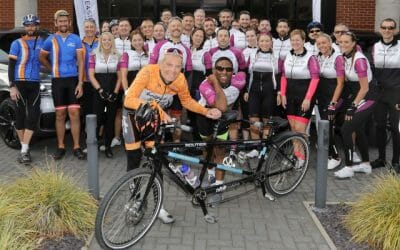 A 30-strong team of volunteer cyclists from Vision Express rode into a rain-swept Nottingham after a gruelling 300km, two-day ride in aid of the Childhood Eye Cancer Trust.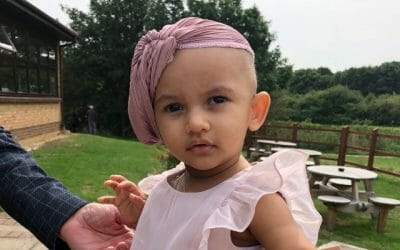 The drivers of a Peterborough taxi firm have raised nearly £3,000 in support of a local baby girl who is battling retinoblastoma.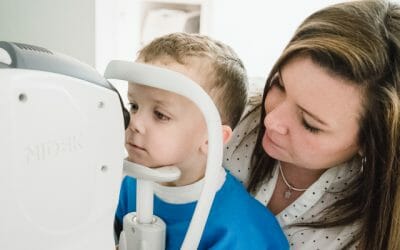 In our guest blog by Vision Express, they explain why it's so important to get your children's eyes checked and answer some frequently asked questions.