Our Christmas cards have been designed by children who have, or have had, retinoblastoma. All profits go to the Childhood Eye Cancer Trust to help us support families affected by retinoblastoma, fund research and raise awareness.
All of these printed designs are also available to send as eCards, along with all the other entries we have received. If you have any questions or problems ordering your cards, please call us on 020 7377 5578 or email info@chect.org.uk.
Purchase CHECT charity Christmas Cards
A pack of 12 cards costs £7.50 (including postage). Each pack contains three cards of each design.
To order your cards online, please fill in the order form below. Once completed, you'll be redirected to Paypal to make the payment. This is quick and easy and you don't need a Paypal account, you can pay by credit or debit card too.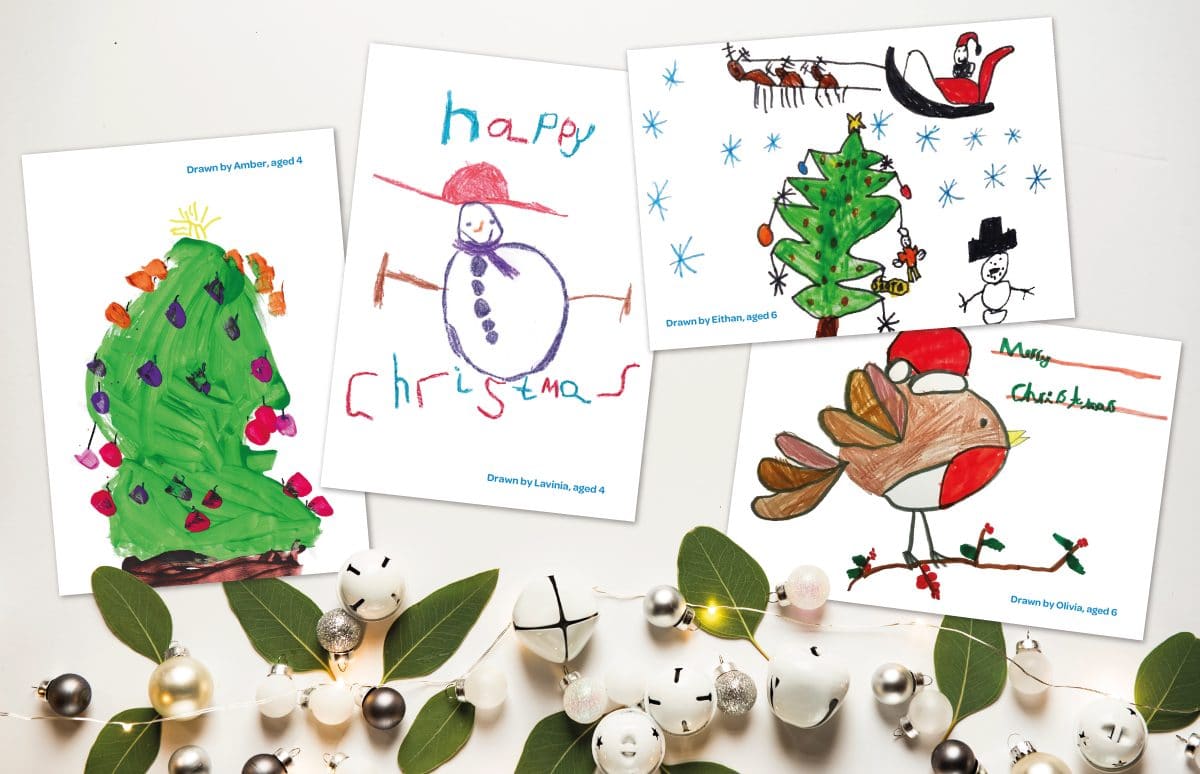 The winning designs
Thank you to the following children for their designs: Amber age 4, Olivia age 6, Lavinia age 4 and Eithan age 6. Please click on each design to see an enlarged version.
Gift Aid: As this is a payment and not a donation, we will not be able to claim Gift Aid.
Email a card
All our winning designs along with lots of our other wonderful entries are available to send as e-cards.
Once you've sent your card, you'll be given the opportunity to make a donation to CHECT to help support our work. There's no obligation to do this, but if you'd like to give a small gift, we'd be extremely grateful.