Want to get into the festive spirit AND help families affected by retinoblastoma (Rb) this Christmas? There's an easy way to do it – simply send a Christmas e-card.
Thanks to some of our fabulous young supporters, there are three gorgeous designs for you to choose from this year.
All you have to do is pick your favourite e-card, add a personal message, let us know who you want us to email it to and we'll do the rest.
In return, we'd be really grateful for a donation, which will be used to support families and individuals affected by Rb.
So not only will you be helping the environment and saving money on postage costs by sending an online card, you'll also be making a real difference – and what could be more Christmassy than that?
Last year we gave over 2,000 hours of support to around 525 families and offered support to every family following their child's diagnosis – with your help, we'll be there for everyone who needs us in 2016 and beyond.
Here's a bit more info about our wonderful 2015 Christmas card cover stars: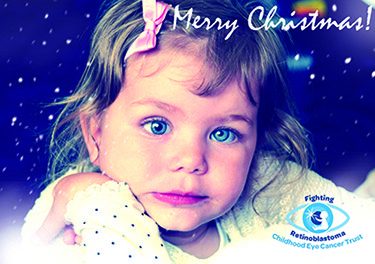 Ayana
Three-year-old Ayana Catanitiou was diagnosed with Rb in 2012, when she was nine months old, and had her eye removed two weeks later. Ayana was incredibly brave throughout her treatment and is a very happy and active little girl. Merry Christmas Ayana!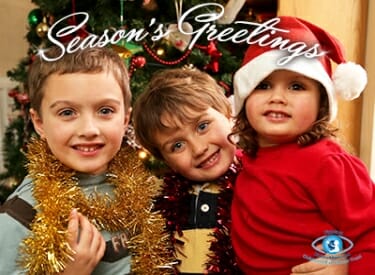 Lucy
Lovely Lucy Rodriguez, also three, was diagnosed with bilateral Rb when she was just 14 weeks old and she had her right eye removed last year. Despite having limited vision, Lucy manages amazingly well. She's pictured with her big brothers George and Tom.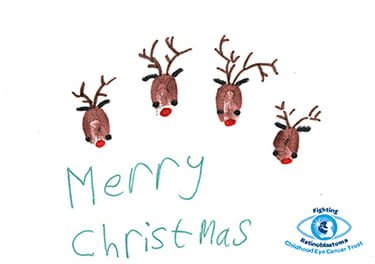 Maggie
This fingerprint painting of Rudolph and his friends was done by one of our young CHECT supporters, six-year-old budding artist Maggie Heath. Maggie loves any kind of arts and crafts, and wanted to make a special Christmas card to help CHECT. Thank you Maggie – we love it!
There are lots of ways to help people affected by Rb – for more ideas, please visit our fundraising page. Thank you very much for your support.