It's World Retinoblastoma Awareness Week from 9th-15th May 2021 and we've launched our latest media campaign to raise awareness of retinoblastoma among parents.
The campaign features little Katherina Dimitrov, from Kent, who was diagnosed with retinoblastoma when she was seven months old. The only sign that anything was seriously wrong was a white glow in Katherina's eye which was spotted by her auntie. Thankfully, the family had heard that a white glow in the eye could be a symptom of something serious and rushed Katherina to A&E which lead to her retinoblastoma (Rb) diagnosis.
There are a few different ways that you can help raise awareness and funds to support families affected by Rb during this important week. Whether you're organising an event or simply sharing one of our social media posts, we are incredibly grateful to each and every one of you for your support – thank you.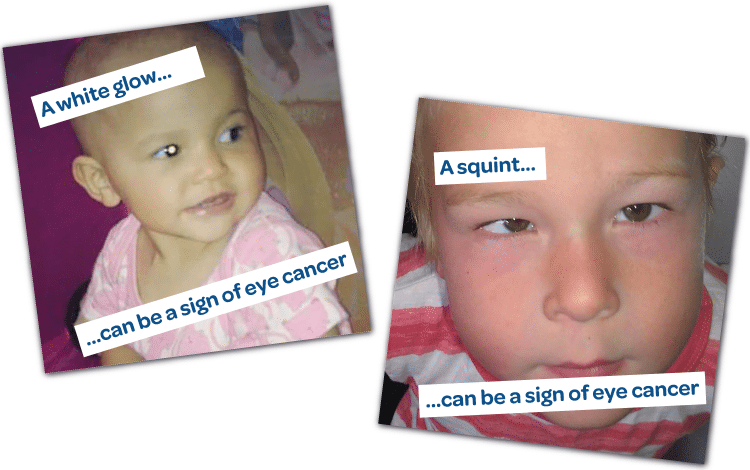 We'll be posting via our Facebook, Instagram and Twitter channels throughout World Retinoblastoma Awareness Week. Please help us to spread the word by liking and sharing our posts, photos and videos.
Our hashtag for the week is #RbWeek so if you decide to share your own story or post anything about retinoblastoma, or what you're up to during the week, please use this.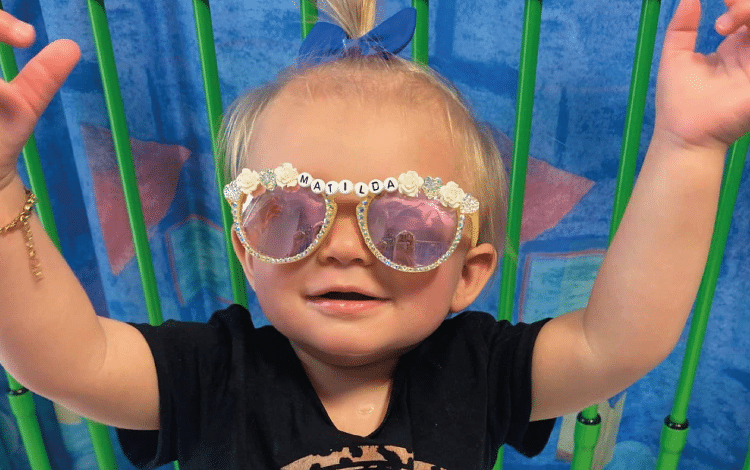 Crazy Glasses Day is a really fun and easy way to get involved and help raise funds. Simply make or buy a pair of wacky specs and get your family, friends, schoolmates or colleagues to do the same for a £2 donation.
You can find out more about this event and get free resources, including downloadable glasses templates, on our Crazy Glasses page.
If you can't hold a #CrazyGlasses event during Rb week don't worry, we'll be running this event throughout the year so any time that works for you is great with us.
Remember to let us know what you're up to with the hashtag #RbWeek – we'd love to share it on our social media channels!