Jacob Wright was 12 weeks old when he was diagnosed with bilateral retinoblastoma (eye cancer in both of his eyes). He lost his right eye at diagnosis and has since lost most of the vision in his left eye. You may remember Jacob's judo achievements from our last blog, where he was tipped on local news to be a future potential Paralympian. Now aged 8 and just six short month since our last blog, Jacob continues to grow in his abilities and achievements – making him one-to-watch. Mum Charlene Wright tells us about Jacob's latest achievements.
Jacob trains twice a week, and is due to take another grading in the next month, where he should achieve his second Mon. 
Jacob participated in his club championship in October where he came first in his weight category and achieved his first gold medal!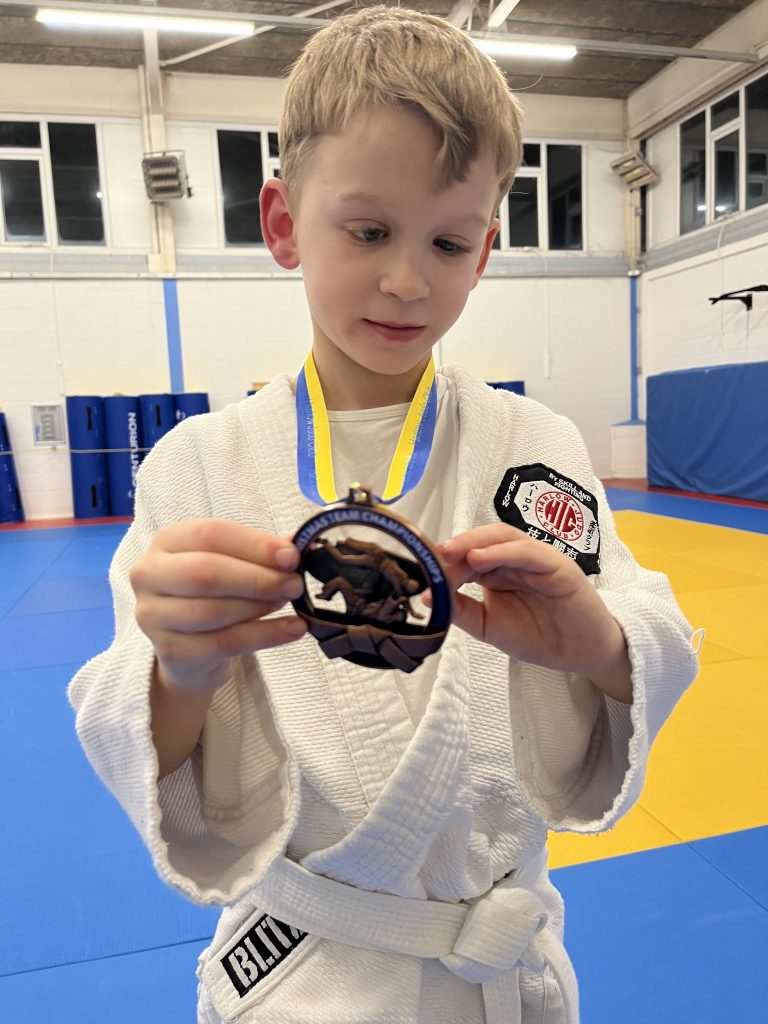 He competed at the Red and Yellow Belt rumble at Moberly Stars Judo Club in February which was his first competition outside his club. We were very nervous he wouldn't even want to participate as it was a new place and a very loud atmosphere. But he won three of four of his fights and came first. He collected his gold medal using his cane to head up to the podium which was amazing as he was the only visually impaired fighter and the surprise on everyone's face was wonderful to see. A lot of parents commented on his ability and how well he did. 
Jacob went on to compete in his club's team championships where you can fight someone in a much bigger (or smaller) weight group to you. Jacob won all his fights, including a rematch with a much bigger fighter where it determined if his team won that round. His team came third overall, so he gained a bronze medal to add to his collection. 
For visually impaired fighters in judo, they are led out to the mat by a referee or assistant and put into position. The fighters start the match "gripped up" so they're already holding onto each other, whereas those without a visual impairment start the match a metre or so apart.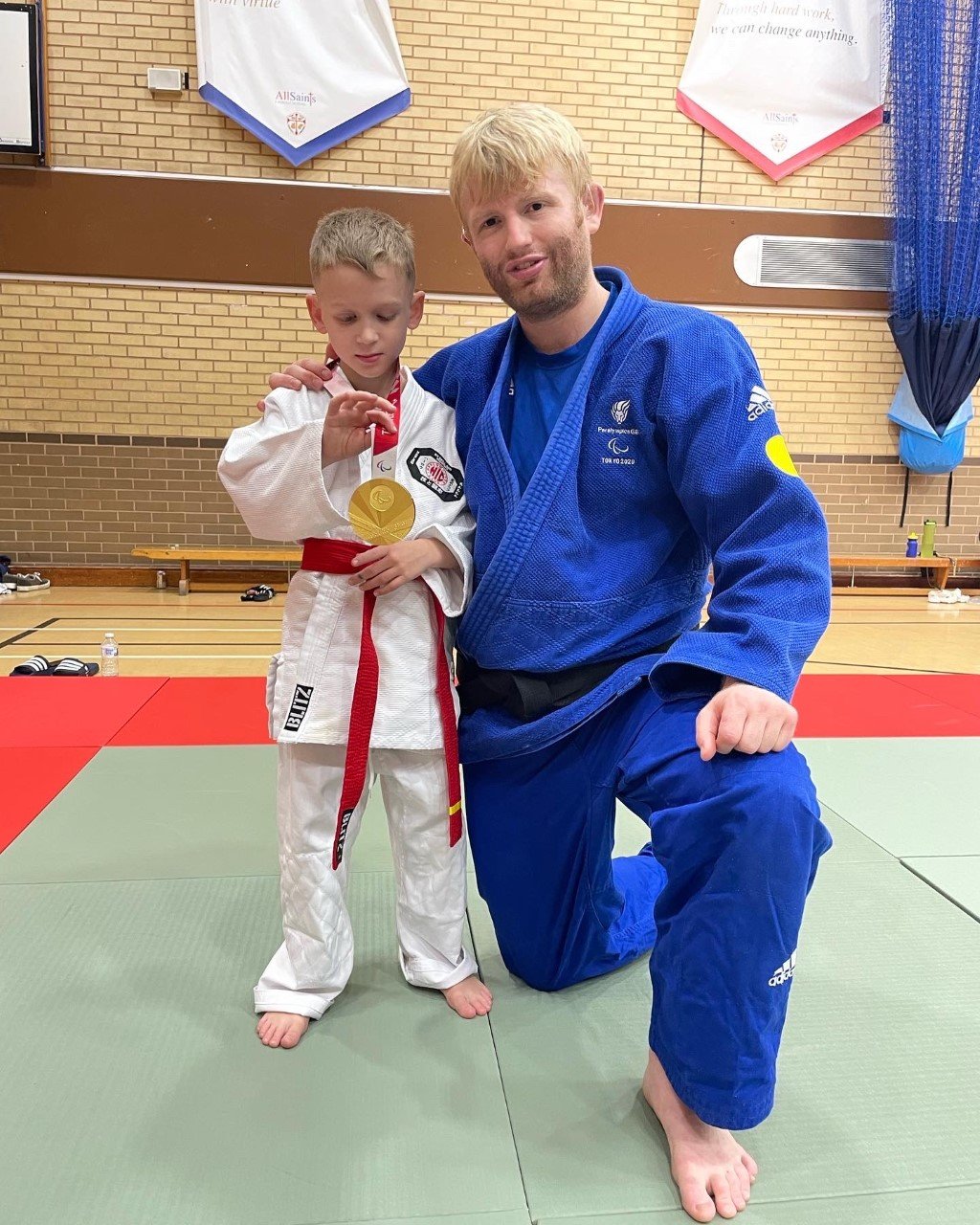 Jacob is so happy taking part in competitions, especially when there's a medal at the end of it. He is so proud of himself and cannot wait to tell his teachers and friends about it. 
Jacob went to a judo masterclass held by gold medal Paralympian Chris Skelley who is also visually impaired. This was amazing for Jacob as he got to meet someone "like him" doing incredible in the sport he loves. He also got to wear the Gold Medal which has braille on it (and it was very heavy!!).
Next up for Jacob is a club championship and club annual awards night where players are awarded for things like "Best Throw", "Most Improved Player", so Jacob is hoping to pick something up there! 
Jacob just goes for it when it comes to judo – any challenges he just faces head on. It is amazing to see him do something that he loves and enjoys that people without a visual impairment can also do.
If you've been affected by retinoblastoma and want more information on how to safely partake in sports, please contact your Rb team, or our support workers Lena and Sarah are also here to help. You call them – Lena 07706919996/ Sarah 07526594762 or email them at: support@chect.org.uk