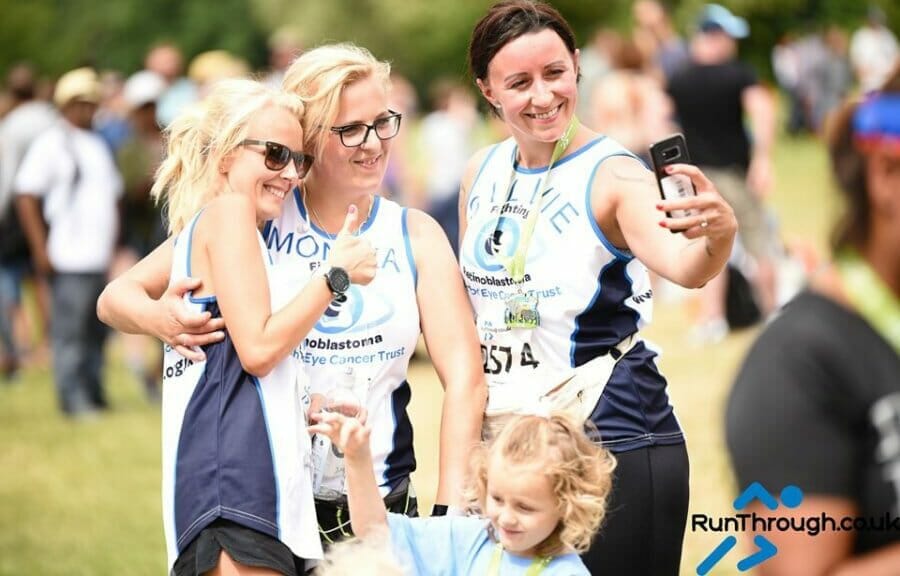 This popular event, for which we are the charity partner, has now become virtual, as all Royal Parks are closed to mass gatherings at the moment.  Don't let that put you off!  Sign up to TeamCHECT and raise funds for us – on submission of your proof of run you will still receive a shiny RunThrough medal and goody bag.
Distance: 5K or 10K
Places available: unlimited
Time: 11th July 2020
Place: an open space near you…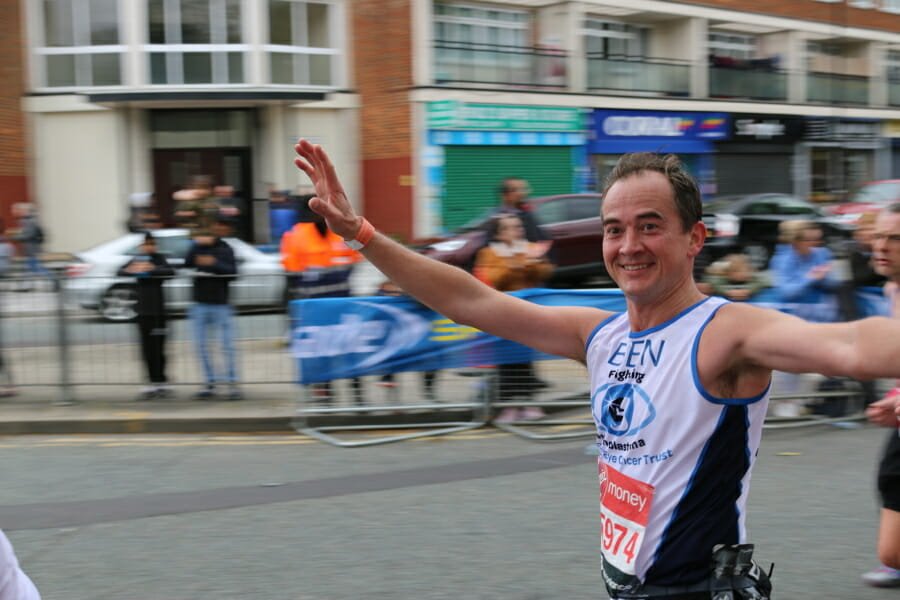 Unfortunately all our places have been taken for the 2020 London Marathon. If you were lucky enough to get drawn in this year's ballot, then we would love to welcome you onto the CHECT team. We provide all 'own place' runners with the same support as CHECT place holders including a free CHECT running top.
Distance: 26.2 miles
We have: No places remaining
Time: Sunday 26th April 2020
Place: London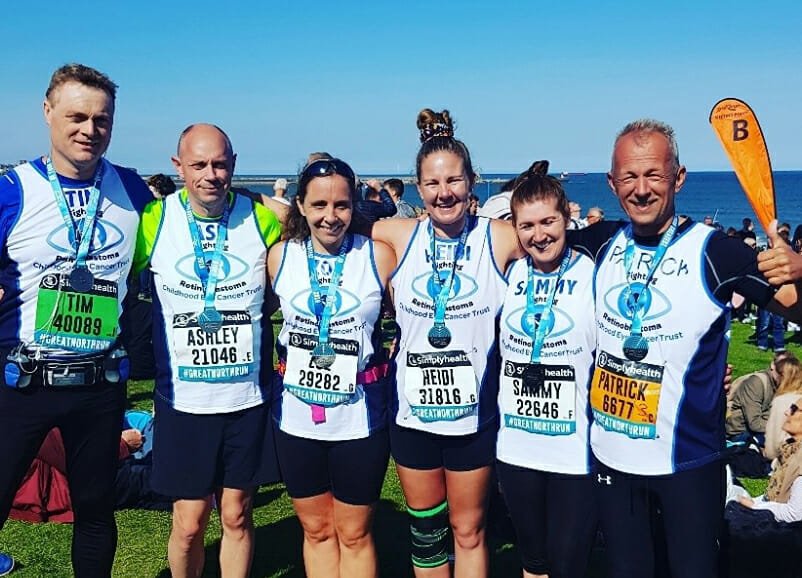 We have charity places available for the special 40th Anniversary Great North Run 2021. Or if you have a ballot place we would love to welcome you on to the CHECT team! Everyone who runs for Team CHECT will receive our fundraising pack, a CHECT-branded runner's vest, ongoing help and support with fundraising and of course the knowledge that you're raising valuable funds to help babies and young children affected by retinoblastoma and their families.
Distance: 13.1 miles
Places available: 5
Pledge to raise: £500
Time: 12 September 2021
Place: Newcastle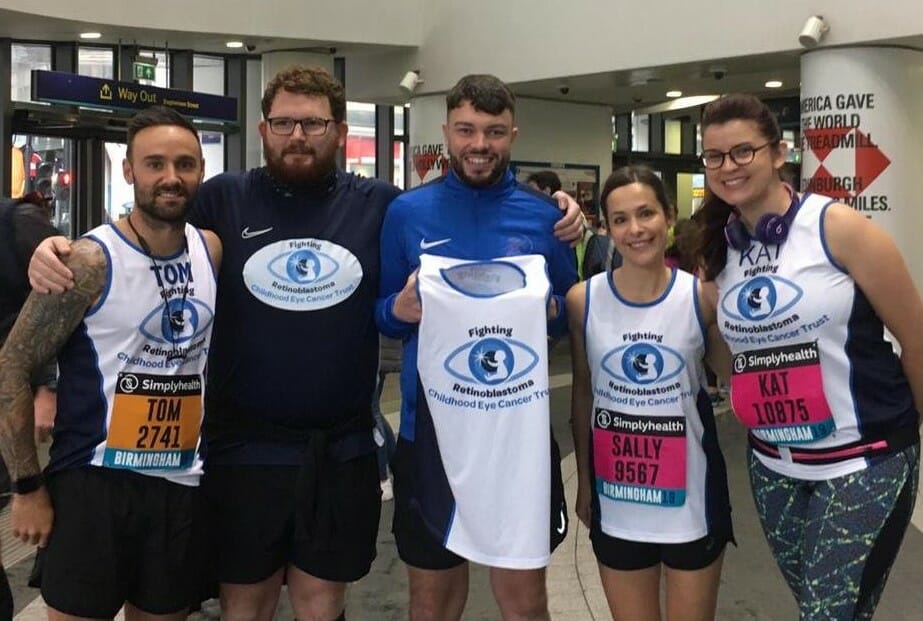 Now established as the second biggest half marathon in the UK, Birmingham comes alive with thousands of runners pounding the streets, encouraged by on-course bands, entertainment and, of course, cheering crowds. Be part of Team CHECT in this fab event.
Distance: 13.1 miles
We have: 4 places
Pledge to raise: £300
Time: 11 October 2020
Place: Birmingham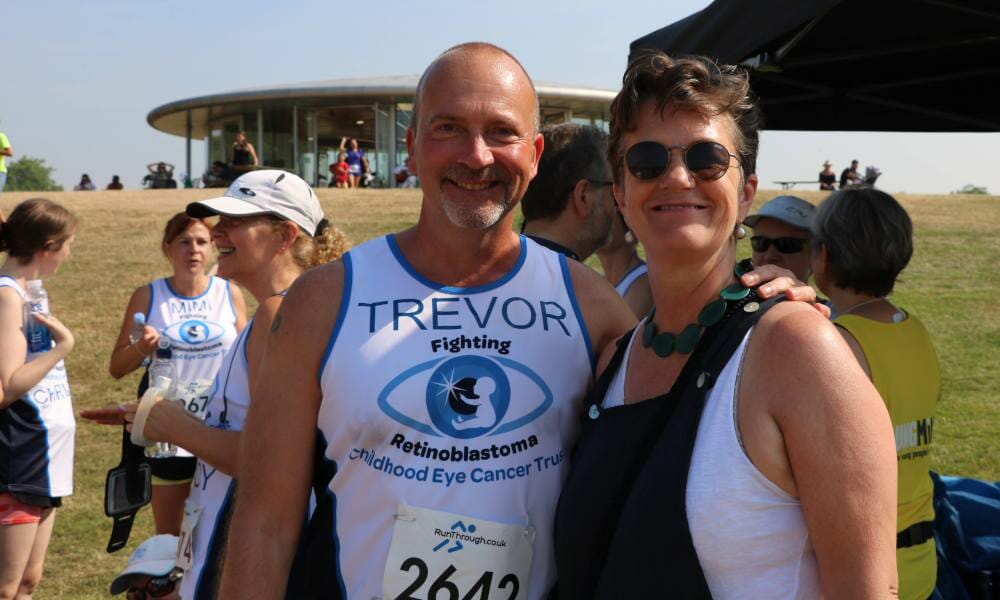 Many of our fantastic supporters take part in running events all over the UK, from 5k to full marathons, in aid of CHECT. Please do get in touch if you'd like to take on a running challenge and we can help you find the right event. Simply fill in the form below, call us on 020 7377 5578 or email diane.emery@chect.org.uk.