The cancellation of the London Marathon back in March has not stopped our fundraisers from doing their bit for CHECT. Sunday 4th October was the official 'Virtual London Marathon' event and nine of our Team CHECT runners instead completed a marathon (26.2 miles) in their local area at their own pace raising an incredible £12,750.
We must also give a shout out to Shaun Heelbeck who has completed 13 half marathons since the summer. With the cancellation of the 'Great North Run', Shaun took on his own 'Great Noëlle Run' challenge inspired by his little girl Noëlle who was diagnosed with Rb earlier on in the year. He raised an incredible £11,694 for CHECT!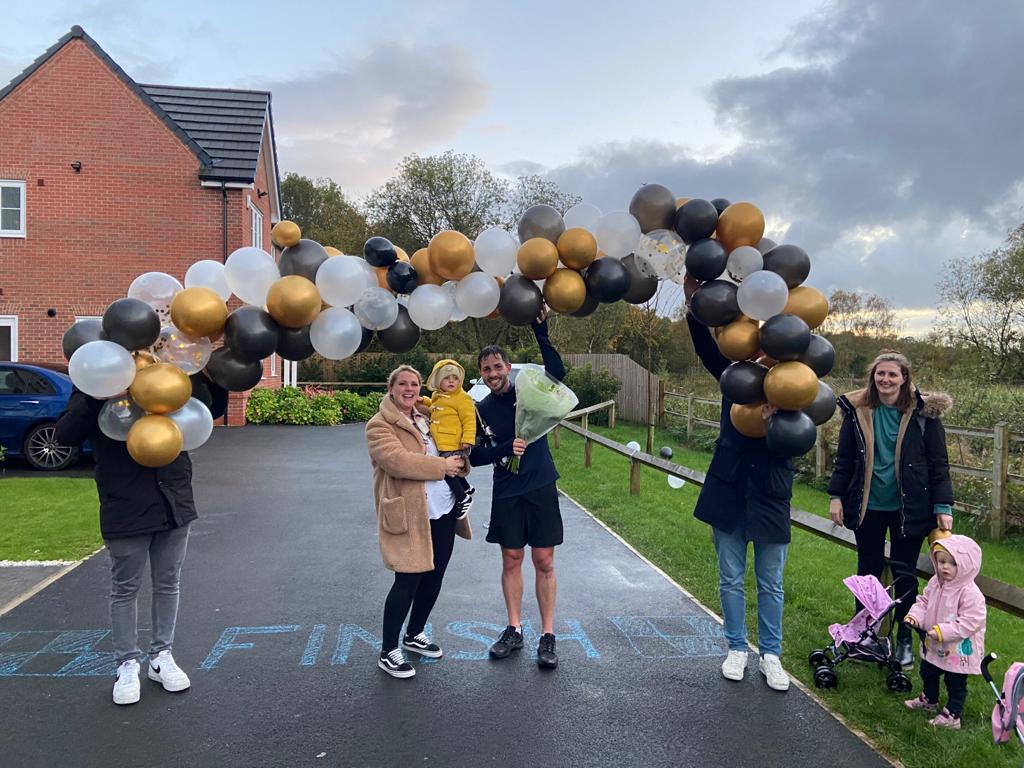 Here are some photos that our marathon runners sent us from the weekend: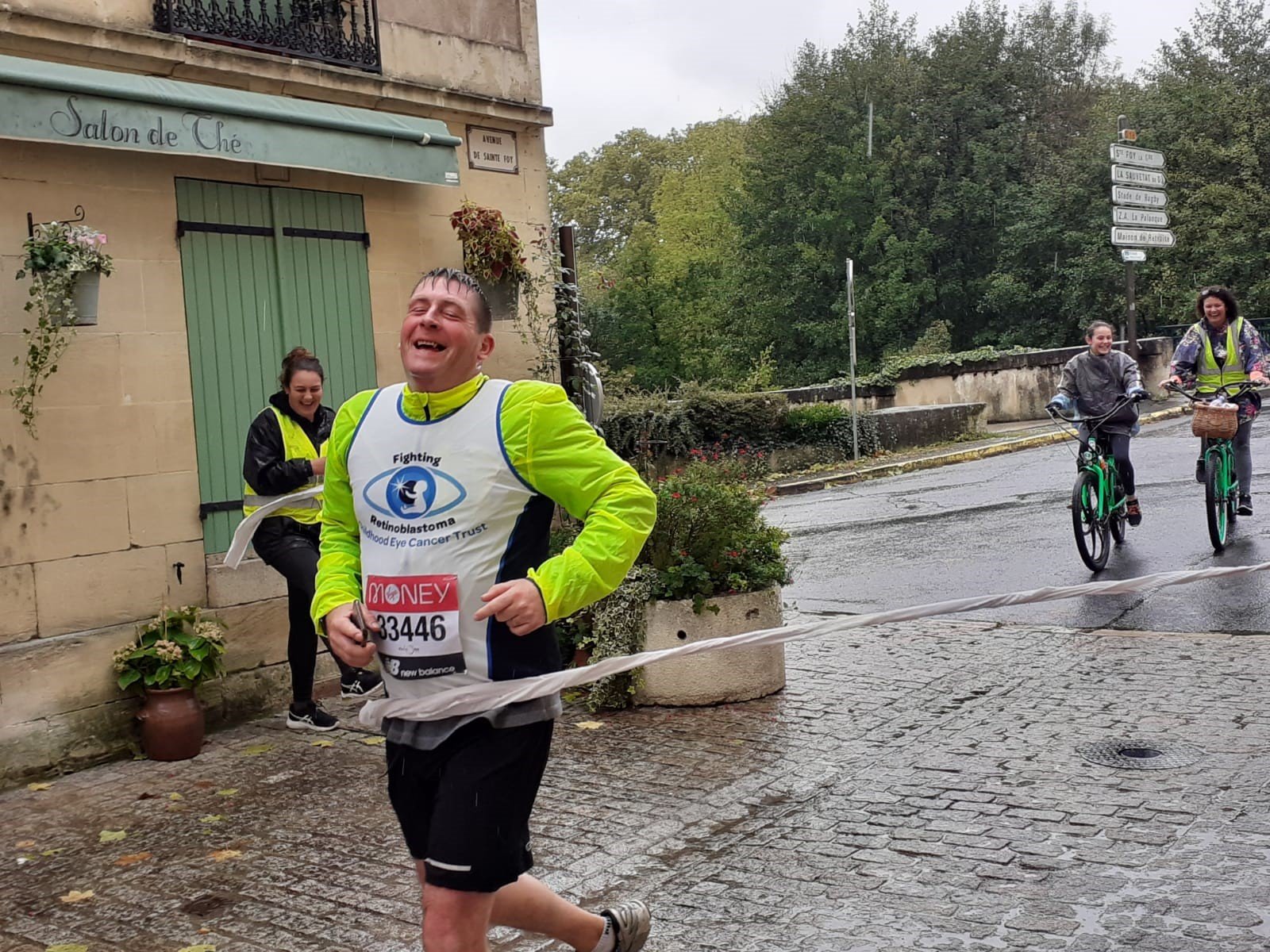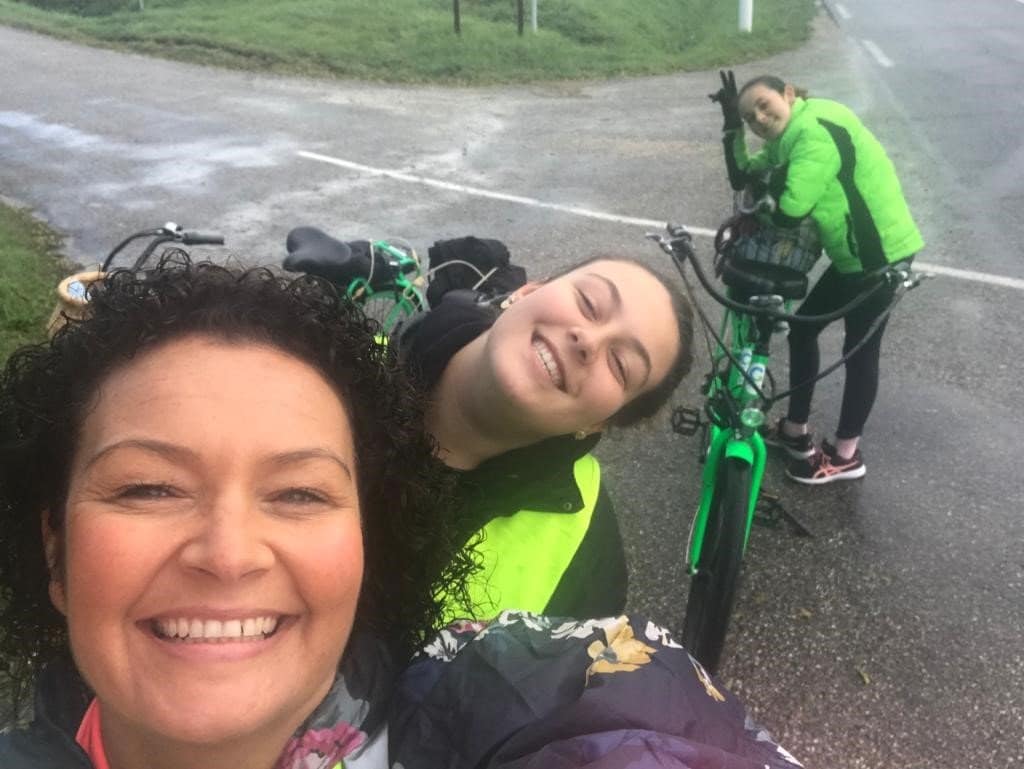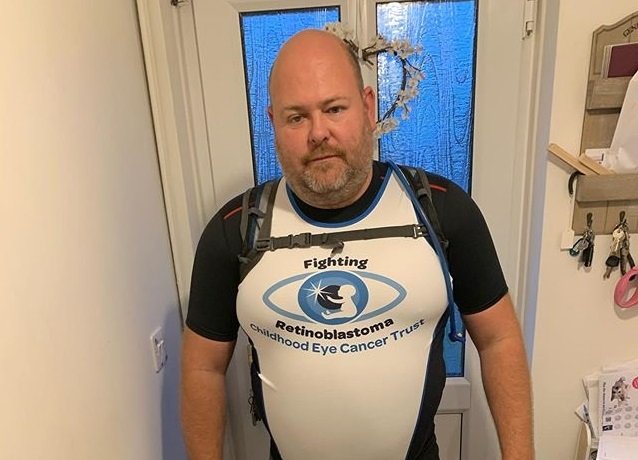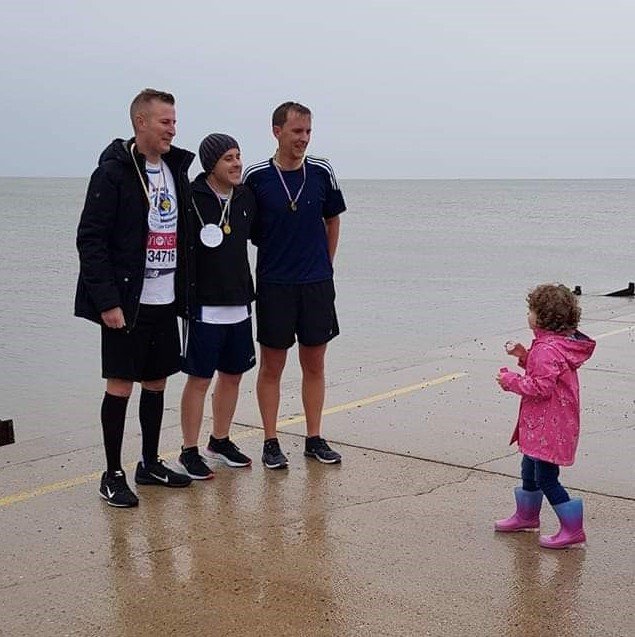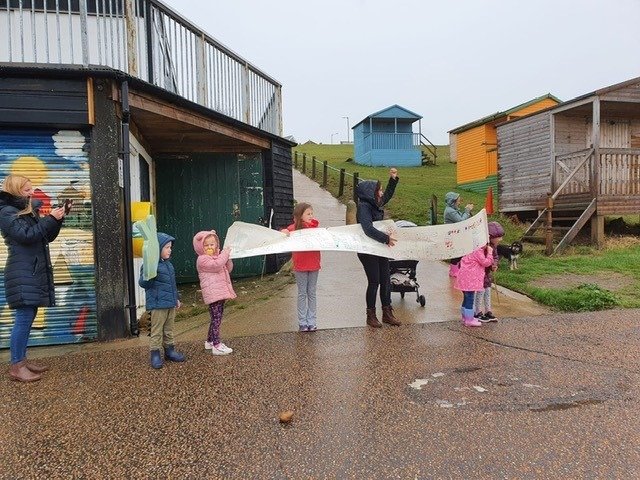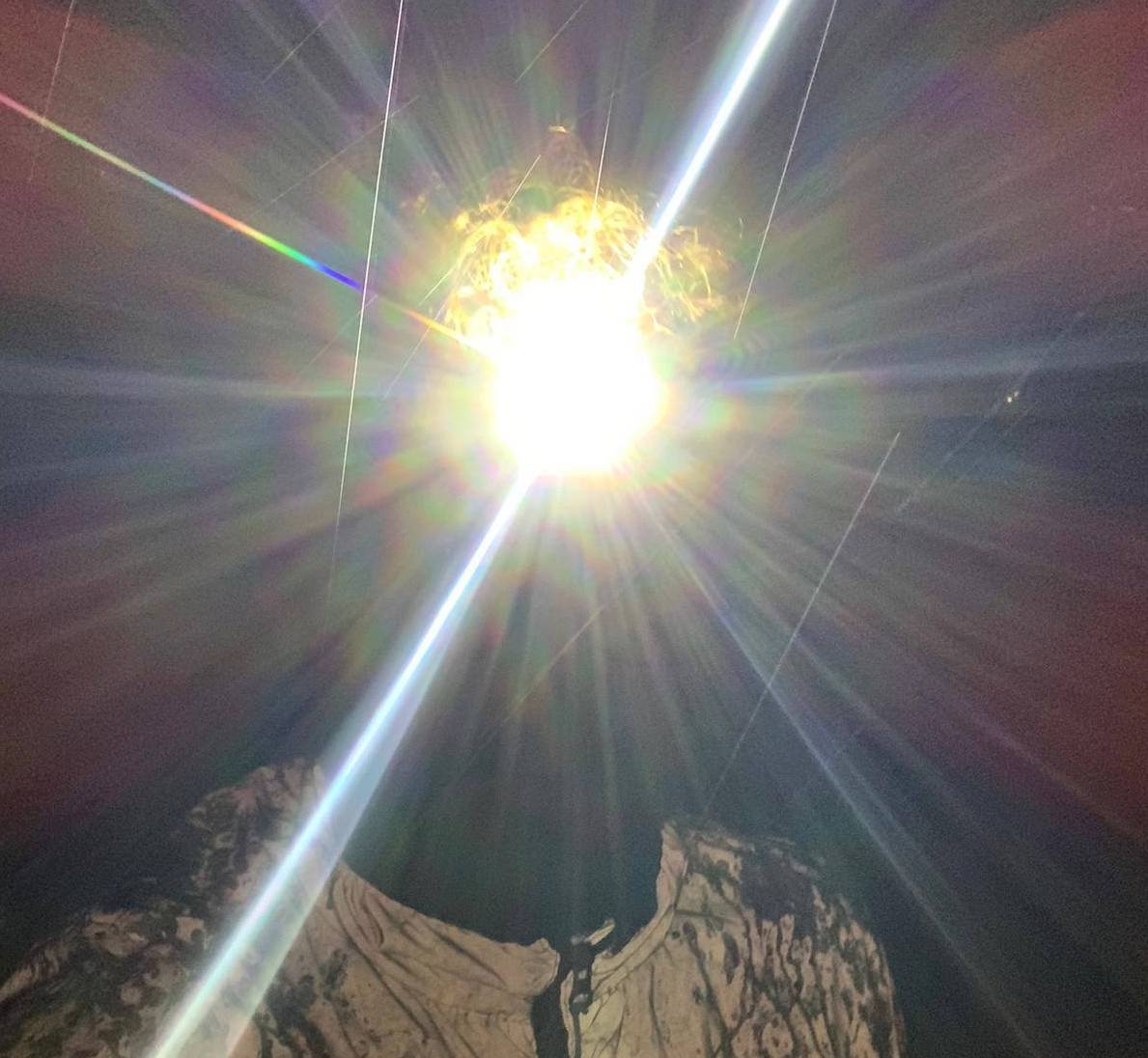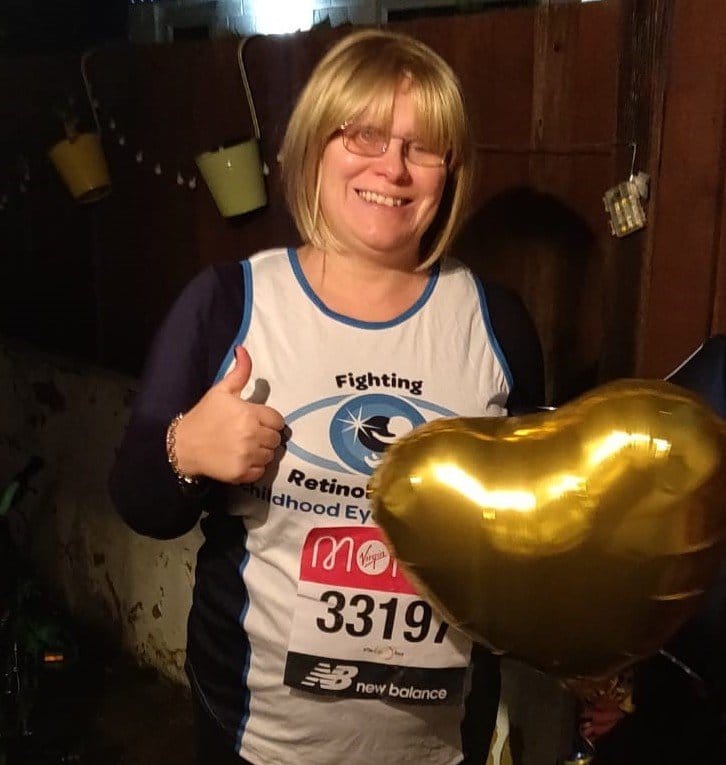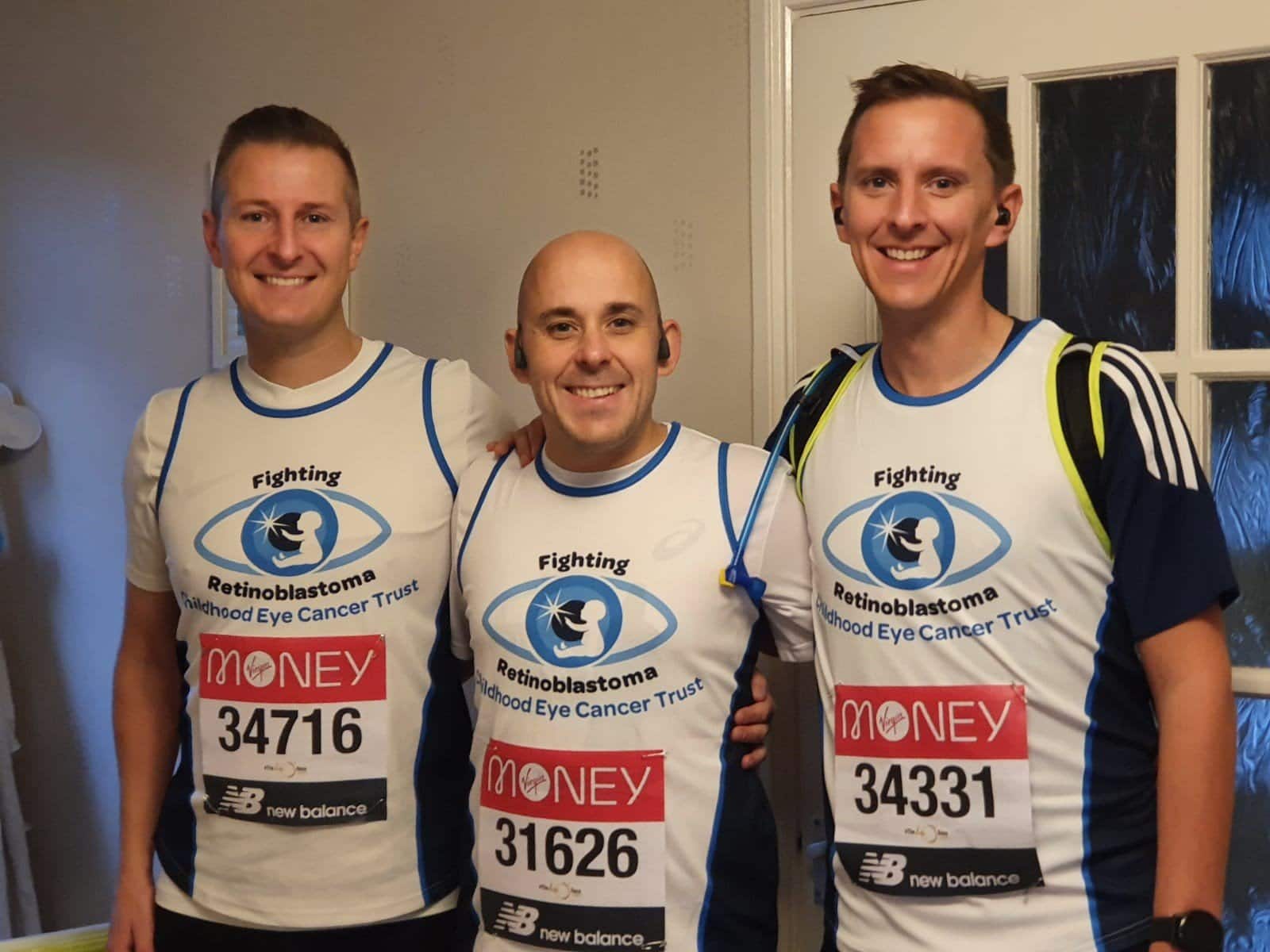 Before the event, some of our wonderful runners shared what inspired them to undertake this huge challenge to support CHECT:
Craig Wynne
I'm running the VLM in support of CHECT, who have and continue to be an incredible support for my good friends Chris, Stef, Olivia and Ethan during an incredibly difficult time in their lives. They speak so highly of the charity and I can't wait to run alongside Chris and his brother Stephen in what will be my first marathon (and with very limited time to train), to help raise money for CHECT to go towards all the good they do for so many families.
Visit Craig's fundraising page.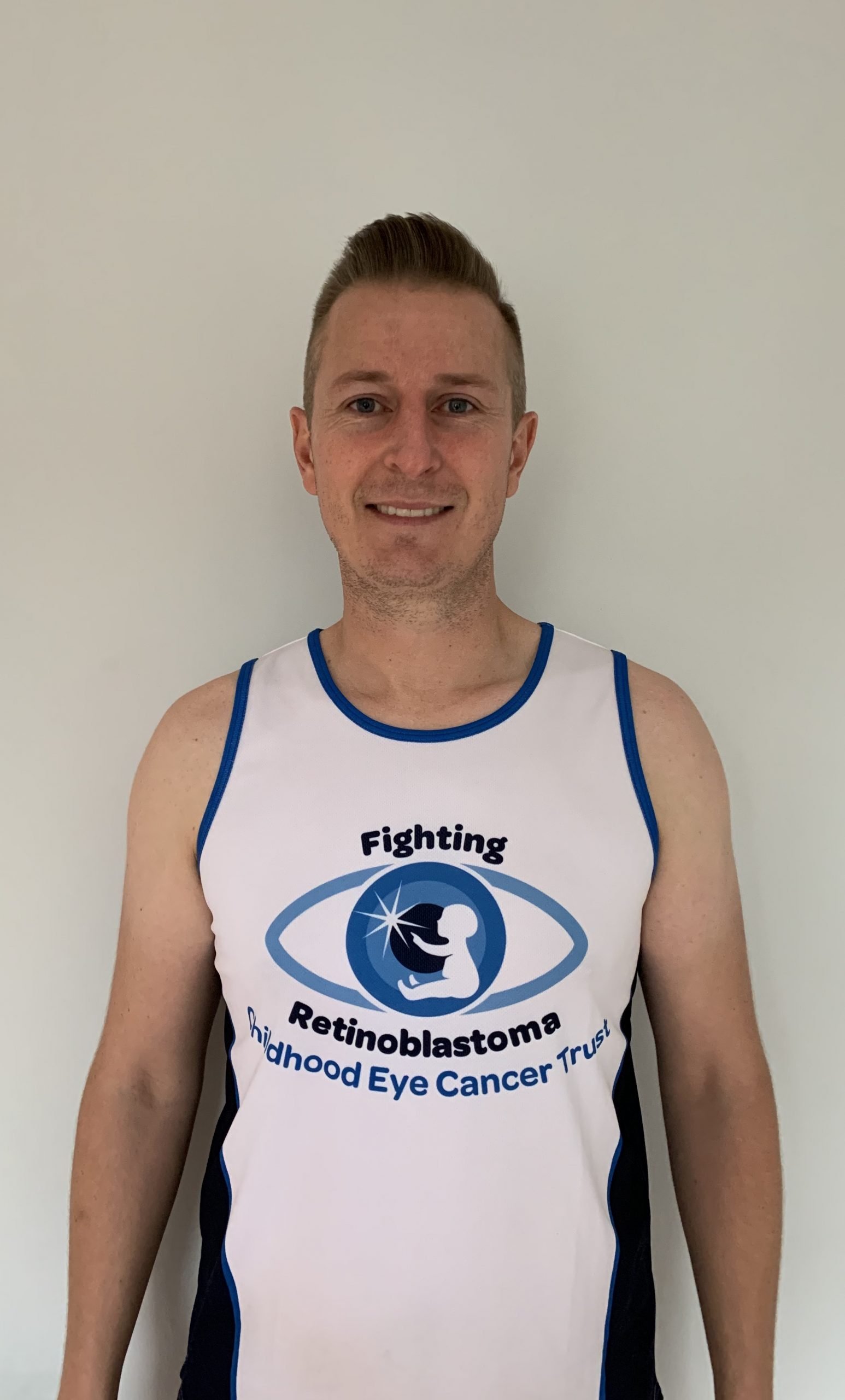 Laura Crawford
Hello!  I'm Laura, mum to Madeleine and Leo and we live in Kent.  I have a long relationship with CHECT, being an Rb survivor myself.  My little Leo was diagnosed with bilateral Rb shortly after birth, he is now three and doing really well! A lot of support has been given to us from the team at CHECT, in particular our support worker Lesley.  I don't know where I would have been without them.  Taking part in the London Marathon and hopefully raising some money to help support them in the return is a little way of saying 'thank you'.  For a personal achievement, I want to show myself I can do this (even if my legs fall off afterwards!) and a something to make my children proud of me.
Visit Laura's fundraising page.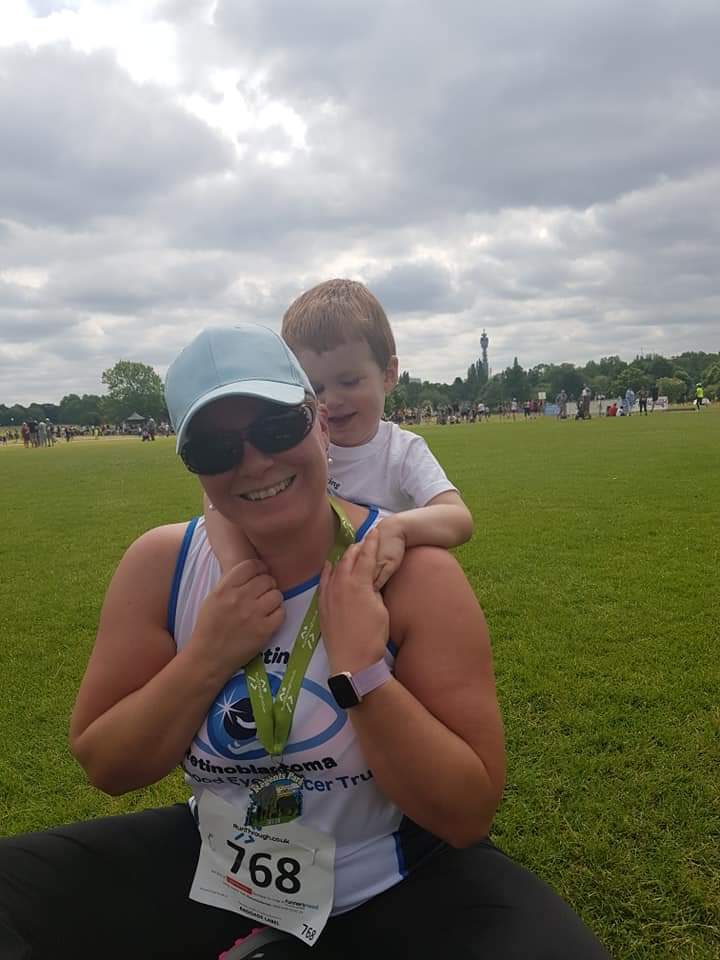 Stephen Nash
I am running the Virtual London Marathon for my brave (and sometimes cheeky) niece Olivia who was diagnosed with Rb back in 2018. I have witnessed first-hand the exceptional and valuable work that CHECT do in supporting families before, during and after treatment. Raising vital funds for CHECT is my way of thanking them for being there for my niece, brother, sister in law and their new family team member Ethan.
Thank you CHECT keep up the outstanding work.
Visit Stephen's fundraising page.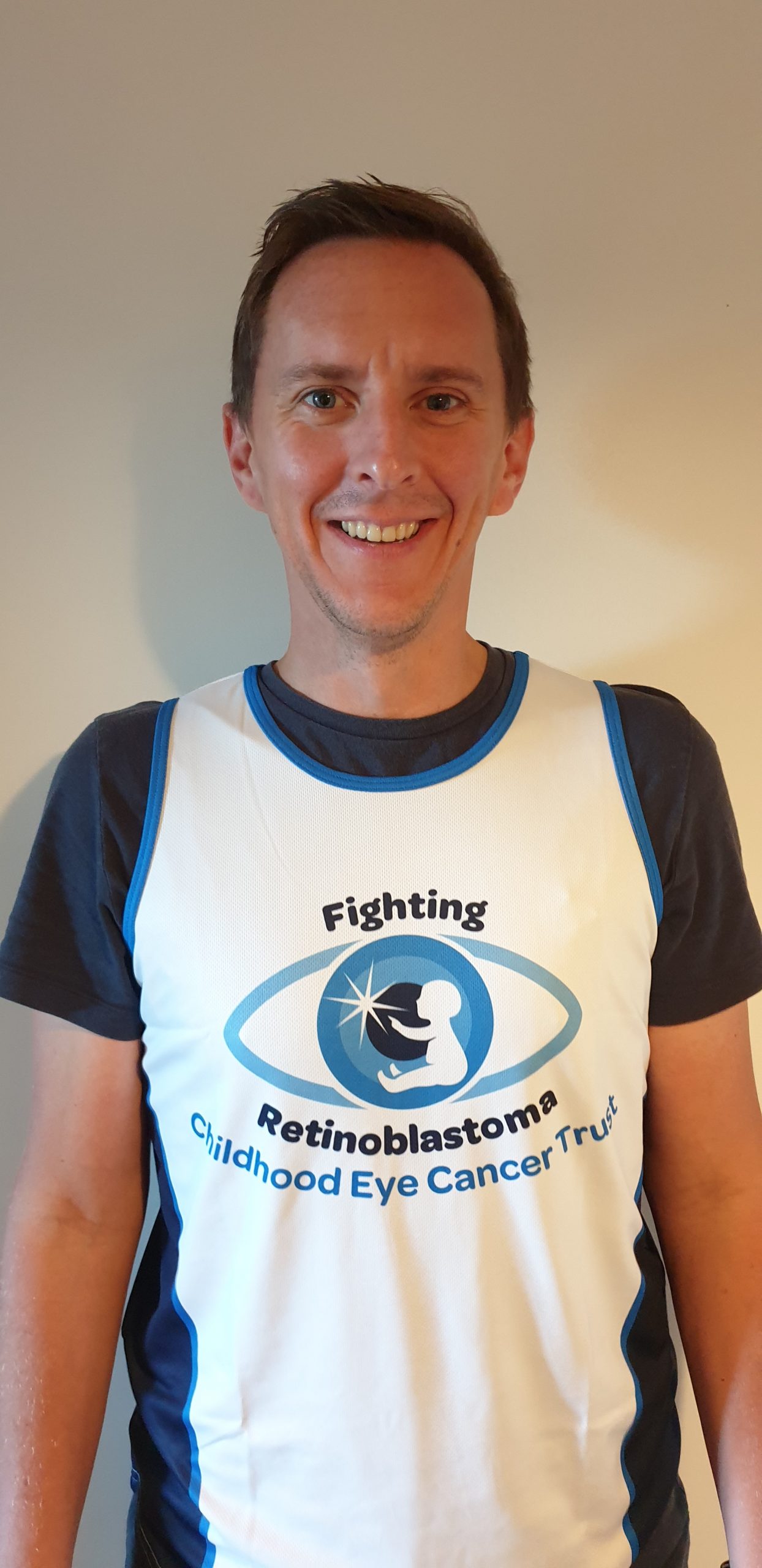 Chris Nash
Whilst it was disappointing not to be running in London this coming Sunday (4th October) for what would have been the 40th London Marathon, when they announced that it would be a virtual marathon instead there was never a doubt in my mind that I wouldn't still be running it.  My reasons were not because of all the training I had put in, but because of why I was running it – it wasn't just for me, it was for the amazing Childhood Eye Cancer Trust (CHECT), and more importantly, our beautiful daughter Olivia who has gone through so much and through it all has had the unbelievable support from the charity.
CHECT play an important part in supporting families like ours from the very beginning and I know they will provide support to Olivia long into her adult life which gives us great comfort that she will always have the support she needs.
I'm not going to lie, it is going to be a tough ask. We are still finalising the route that my brother Stephen, my friend Craig and I are going to run and the weather isn't looking the best – but I know that the sense of achievement at the end and the fact we are doing it for such a worthwhile charity will get us through it.
Visit Chris' fundraising page.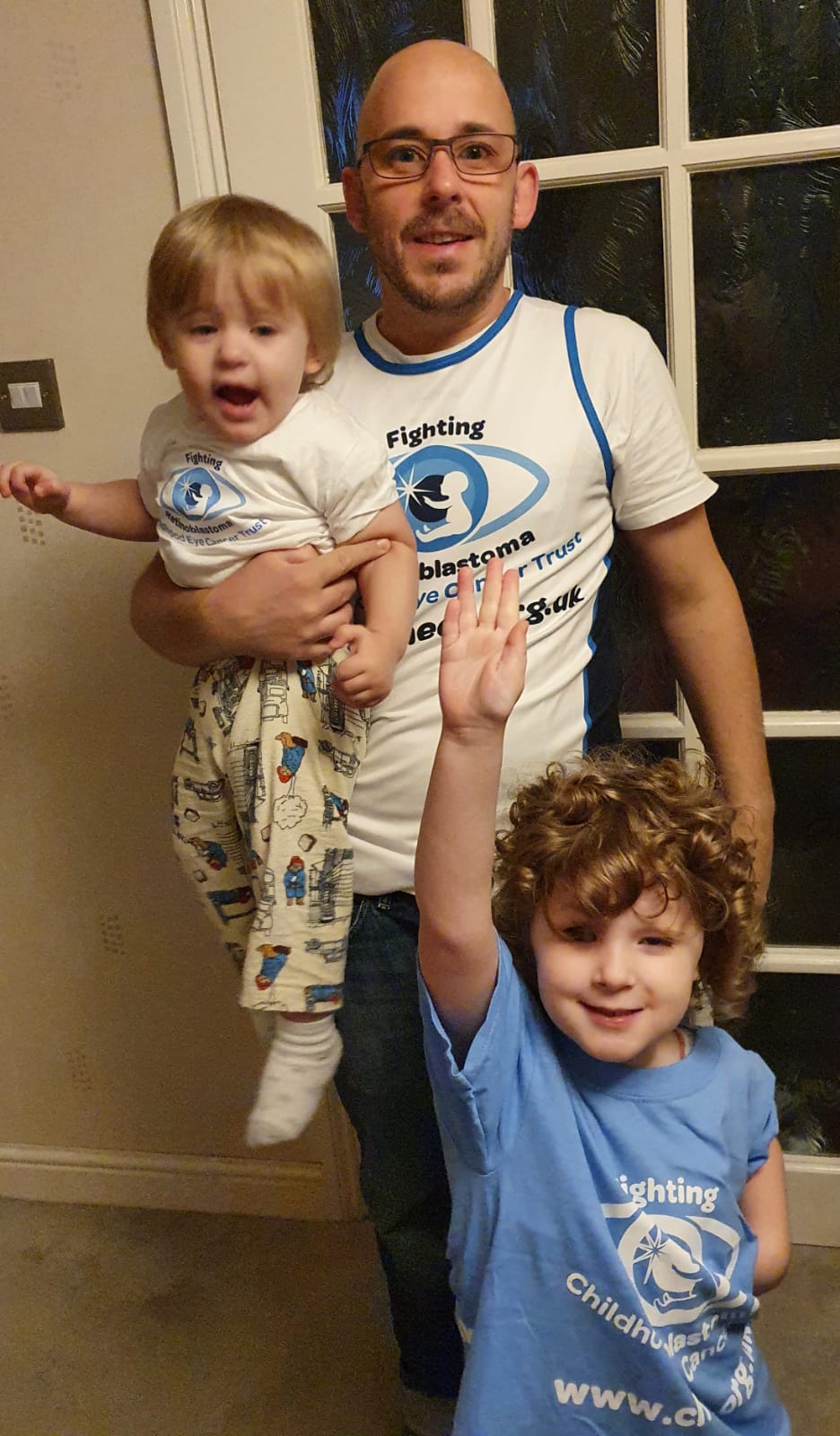 Jamie Butler
As the London Marathon 2020 has now changed to a "virtual" race, participants have been given from 00:00 to 23:59 on Sunday 4th October to cover the 26.2 distance in our own way.
I have run 29 Half Marathon events and three marathon events in the past, so I'm taking this opportunity to try a unique challenge that I have never done before (and can't think of when I would do it again in the future?!) – I will be running 1.09 miles every hour on the hour, from 00:00 to 23:00! Those of you who always get the maths round right on Countdown will spot that 24 x 1.09 = 26.16 miles. So, one of the runs will be amended to a 1.15 miles to give the full distance.
This will genuinely be a unique challenge in terms of application, recovery, nutrition and technique, that I have absolutely no idea how my body will react to. My goal is that by doing something a little "off-piste" I will capture the imagination of a broader audience to help raise crucial funds for CHECT !
Visit Jamie's fundraising page.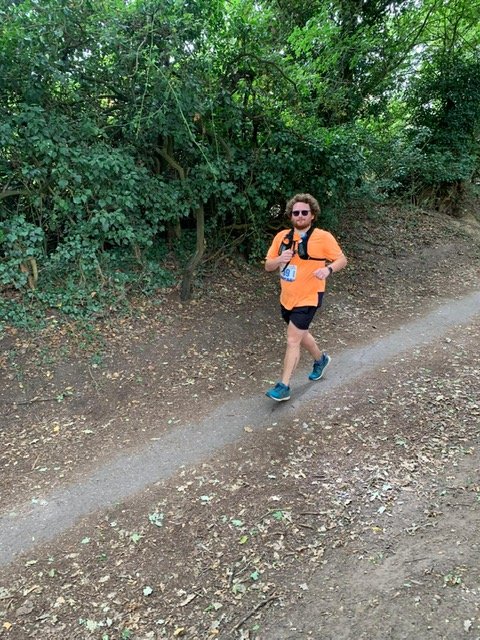 Emma Calder
Hi, I'm Emma and I live in London. I'm running the Virtual London Marathon for CHECT as they are the organisation that was most important to me growing up after my sister was diagnosed with retinoblastoma. The older I got, the more I realised how much the charity relies on fundraising and I wanted to help as much as possible.
Visit Emma's fundraising page.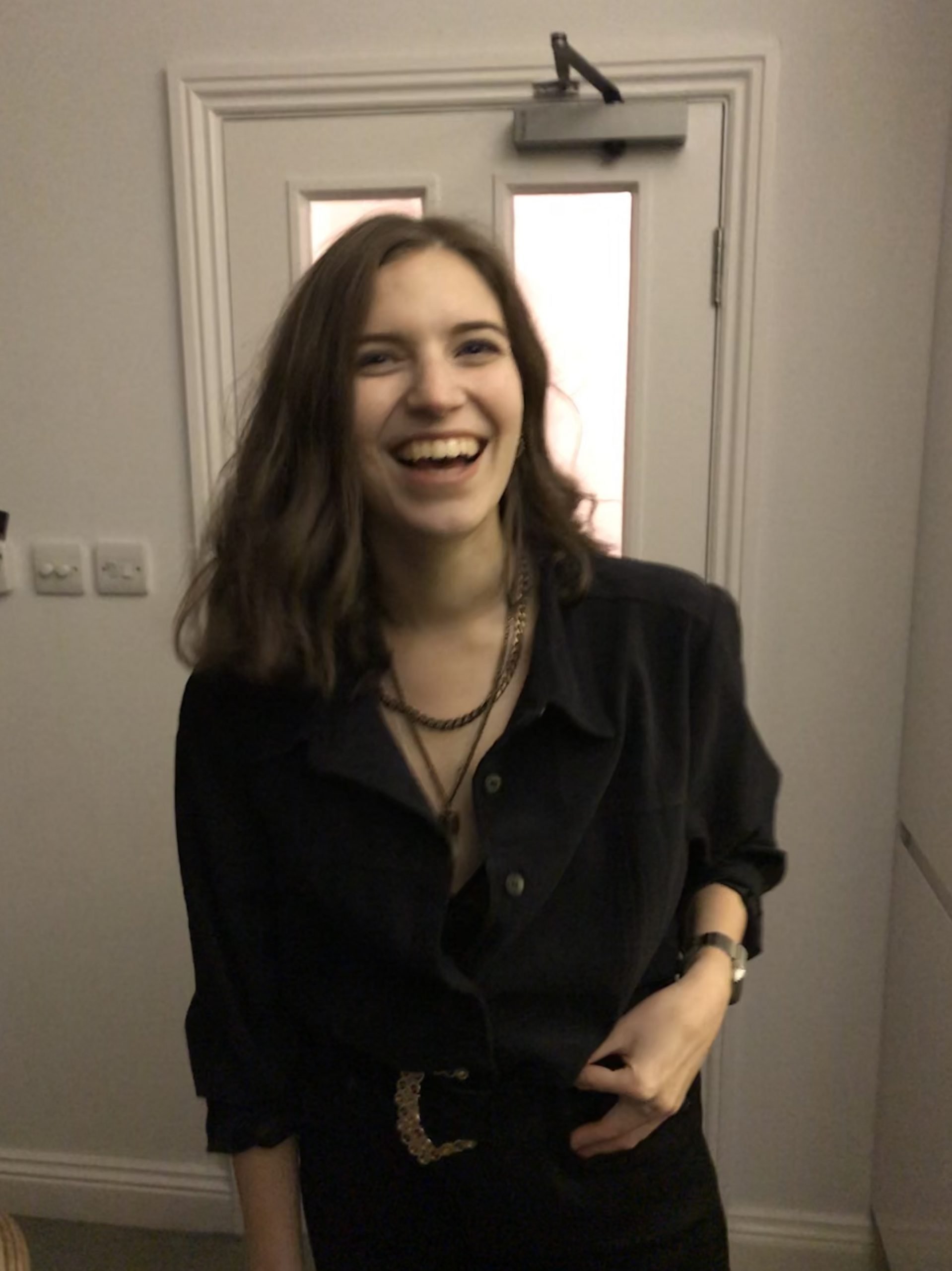 Dan Fuller
When he was little, my nephew was diagnosed with retinoblastoma and as a result had to have his eye removed.  It was thanks to the wonderful people at CHECT that my nephew and family found support and courage to deal with such a difficult time.  My nephew is now 14 and lives a perfectly normal life and enjoys playing lots of sports such as rugby and golf – golf being his favourite.
I was given the opportunity to run the virtual marathon and thought what a wonderful way for me to give something back to a fantastic charity.  We are in some difficult and strange times at the moment and if I can help CHECT to continue their truly amazing work by running 26.2miles then I thought why not.
I know it is going to hurt because I am not the fittest person, I also live in France and it is not as flat as London here ☹.  I wish everyone all the best for the day – it is truly a great thing we are all doing.
Good luck everyone!
Visit Dan's fundraising page.