Good luck to all our wonderful #TeamCHECT London Marathon runners! After last year's public race was postponed, the event has been rescheduled for 3rd October 2021. Many of our runners are able to join in via the Virtual London Marathon, meaning we have a record number of runners taking part!
Running the London Marathon Route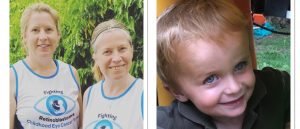 Amy and Heidi Turfrey
Hi! We're Heidi & Amy Turfrey, sisters from Cheltenham.  We're running the London marathon (our first ever Marathon) for CHECT because my best friend's little boy was diagnosed with eye cancer the day before his 1st birthday.  He has had his chemotherapy and laser treatments and is now clear of the cancer!  He is such a brave little boy & I know CHECT have given his family a great support throughout the last 18 months.  We wanted to raise some money and awareness of this childhood cancer as it's relatively rare.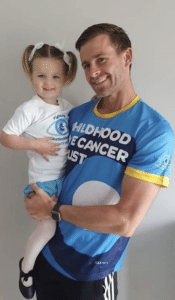 Ben McKnight
Hi everyone. I'm Ben, I'm 29 and from Blackpool! I started running during lockdown as a way to get out and do some exercise. I realised quite quickly I was able to run quite far, within good times and decided I'd like to do a marathon to raise some money. As my Goddaughter Elsie was diagnosed with retinoblastoma in 2019 and the charity has helped her and the family in so many ways since then, I couldn't think of a better charity to run for. I wanted to give something back and raise as much money as possible to support families going through similar situations. Good luck to everyone running!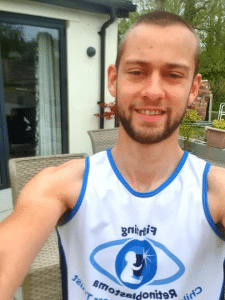 Conor Horrigan
My name is Conor, I'm 25 and I live near Preston.  I have been running for a few years now for general purpose but have never been involved in events, despite always having a desire to run the London Marathon.  Therefore, what better reason than to run for CHECT.  Around three years ago my 11-month-old nephew Ernie was diagnosed with retinoblastoma.  The news was devastating, and we were all concerned for Ernie's health and wellbeing.  As a result of surgery Ernie has his eye removed, and fortunately, all signs of cancer with it.  Ernie is now a fit and healthy 4 year old with an amazing personality, and huge amounts of character.  The loss of his eye has not had any negative impact and instead, just adds to his character. Therefore, being affected by this personally I thought it was most important that I do my bit to support a charity that can get easily overlooked, however, its work is just as important as any other.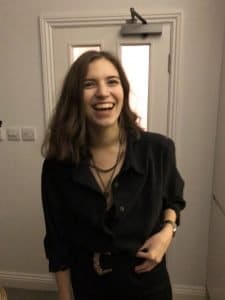 Emma Calder
CHECT was the organisation that was most important to me growing up after my sister had retinoblastoma and the older I got the more I realised how much it relies on fundraising and I wanted to help as much as possible.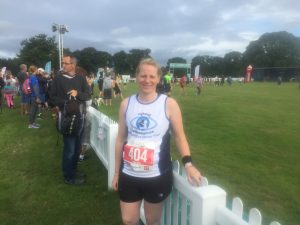 Helen Harrison
I'm delighted to be running the London Marathon for CHECT. Our son James was diagnosed with Retinoblastoma 5 years ago, immediately CHECT staff were there to support us. They offered practical advice, a listening ear and most of all supported James. The activities, members weekends, information are incredible and have had a really positive impact in helping James and us deal with life with Rb. Lesley is incredible and was always there when we visited hospital and I will never forget her sitting with us and supporting us when James was having his operation, it meant so much. The work CHECT do supporting research and awareness of Retinoblastoma is so important. By taking on this challenge I hope I can help this amazing charity to raise awareness and fund research and support families just like us.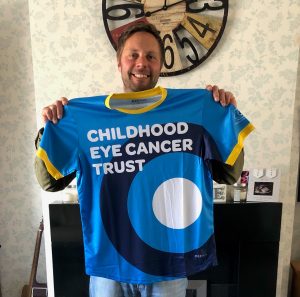 Iain Seath
Hi, I'm Iain and I currently live in South Cheshire with my wife and two young children, although I'm a born and bred Brummie. I'm a PGA golf professional and started running about 5 years ago to keep fit as I'm partial to a biscuit or two. However, I've fallen in love with it and now run between 4 and 5 times a week and have recently joined a local running club, who are helping me to train – although my running partners literally run rings around me.
I am running the marathon for CHECT as they have supported some close friends and their son after he was diagnosed with retinoblastoma. I know how much the charity means to them and what a lifeline the support has been. Having children of my own, I can also understand how frightening one of your children having a cancer diagnosis must be and I want to support the charity so that other children and families, like my friends can continue to benefit from the fantastic work that CHECT do.
Running the London Marathon is an absolute privilege and I just hope I can do it some justice, raise some much needed funds for a fantastic charity and make my family and friends proud – bring it on!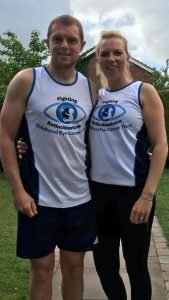 Lisa and Jamie Tubby
Hi, we are husband and wife and are running the London marathon for our nephew Brody who was diagnosed with retinoblastoma at 6 months old. We can't thank CHECT enough. Amazing charity! We were not runners before and we started training October 2019 to run the 2020 marathon, which due to COVID-19 was cancelled, as was October that year. Hoping for third time lucky this October and we can't wait!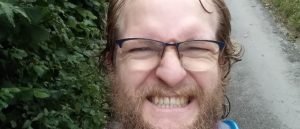 Sam Maclean
Although small, CHECT makes an enormous impact on the lives of those who are affected by retinoblastoma. I've been lucky enough to take part in various CHECT fundraising activities, including their Dare-a-thon where I ended up shaving my head and face, and doing 2021 squats in January 2021 – the London Marathon is the logical next step…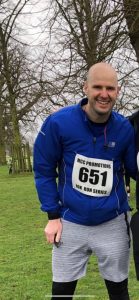 Tom Gorman
I'm running for CHECT as they have been a great support to my niece, Abbie and her family.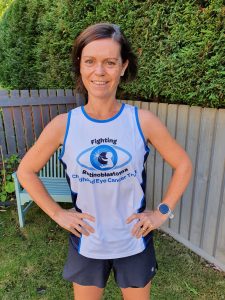 Kirsteen Carmichael
Retinoblastoma has affected 6 generations of our family. When I was diagnosed at around a year old, our local hospital told my parents they needed to remove both my eyes as a matter of urgency. My Grandpa who had lost both his eyes to Rb arranged for me to be seen at Barts in London and to him I will be eternally grateful. I was successfully treated with laser! Our children (Ross now 23 and Beth now 20) both underwent treatment in London and CHECT were incredibly supportive, always there for us as we navigated several different treatments over the years. Ross is now a daddy to our most wonderful grandson, Jamie. Jamie has inherited the Rb gene and has regular EUAs in London. We feel reassured and comfortable knowing that CHECT once again are providing invaluable support to Ross and Ilaria.
I'm raising money for CHECT by running the London Marathon to say thank you so much for being there. Thank you CHECT!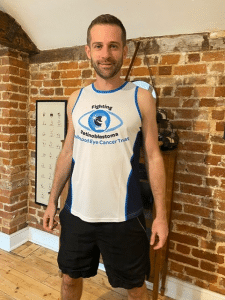 Josh Rouse
I've chosen to run the London Marathon for CHECT this year because my sister has worked as a retinoblastoma nurse for the past 11 years.  During this time, I've seen the incredible things that the charity does for children and families affected by retinoblastoma. I want to do all I can to raise funds and also awareness of all the amazing work CHECT does.
Virtual Runners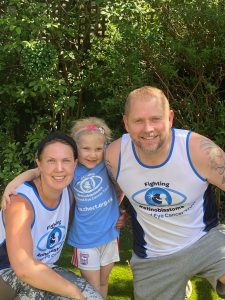 Emily and Mike Taylor
Emily and Mike Taylor were originally signed up to run the London Marathon in 2020 – and have now decided to run 2021 virtually!  They are taking on this massive challenge together as their daughter Alice was diagnosed in 2017 – and hope to raise both awareness and funds to help CHECT to support other families like theirs.

Sheila Fox 
"I have had first hand experience of the work of the amazing CHECT and retinoblastoma team at Barts, whose prompt action 30 years ago, quite literally saved my daughters sight, thanks to early detection.  They have continued to monitor her progress and  have provided genetic testing for her children at birth, as they do for many others.  So when they announced that they were looking for people to run the virtual marathon in the hope of raising awareness of this rare form of childhood cancer, I felt it was again something I could help them with. I've not run regularly for several years so this is a great challenge for me too.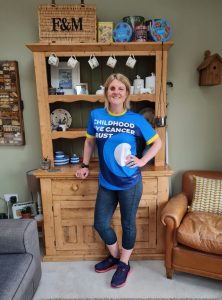 Georgina Barnard
Hi there, my name's George and I'm 43 and live in Chippenham. I live with my husband Tom and our two children. I work in a local school as a teaching assistant and love what I do.
I was diagnosed with a unilateral retinoblastoma in my right eye in August 1985 when I was 7 and a half. I had my eye removed and carried on with life. Unfortunately I then developed an orbital recurrence in early 1986 shortly after I turned 8. I came up to Barts and Moorfields where I was under the watchful eye of Mr Hungerford, Dr Kingston and Dr Plowman. Thanks to their expertise and treatment I am here today!
I absolutely love running and have completed  quite a few 10k's and half marathons. I've always wanted to complete a full marathon and what better way to do it than by supporting such a fantastic cause which I know will spur me on mentally on the day. I'm going for the Hare and the Tortoise approach of slow and steady wins the race!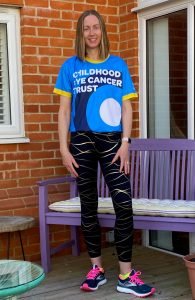 Hayley Richley
"I'm going to run a marathon!" – a phrase I never thought I'd even think, let alone say out loud! But, here I am about to undertake the Virtual London Marathon for CHECT. This charity has become close to my heart after my goddaughter, Amber, was diagnosed with retinoblastoma in 2018. Since her diagnosis, she has been receiving expert treatment in London and incredible support from CHECT. Her bravery and the strength of her family is inspirational. A marathon feels somewhat insignificant in comparison! So, I'm doing this for my beautiful, brave goddaughter and all those children like her going through treatment and tough times. My additional motivation is that the marathon falls on my late sister's birthday who we lost to Covid in 2020. I know her memory will help me get through it.  I will be running my virtual marathon in and around Folkestone and Hythe on 3rd October and hope to have a few supporters joining me along the route!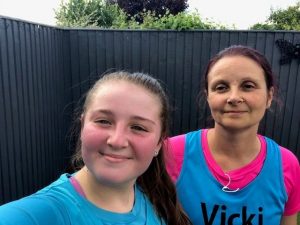 Vicki Brader
CHECT have supported us so much since our son was born nearly 20 years ago and we love to give back.  My husband did the London Marathon twice many years ago for CHECT and I always wanted to but I'm not a natural runner and always found it a bit too daunting.  I did the Great North Run for CHECT a few years ago and enjoyed it but it was hard so the virtual race where I have 24 hours to complete it at my leisure feels a much better option – plus I have turned 50 this year and this was the only thing on my list of "things to do when I am 50" that I can actually still do as Covid stopped everything else.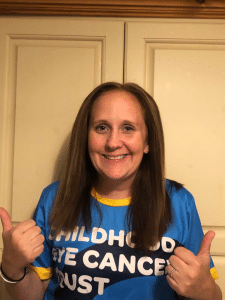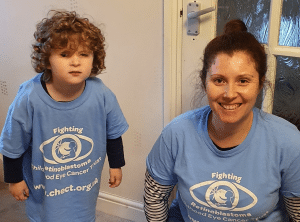 Chris & Stef Nash, and Catherine Austin
We are still questioning the wisdom in deciding to take on the virtual London Marathon with just about two weeks notice and very little training but then it doesn't take us long to remember it's for the amazing charity the Childhood Eye Cancer Trust (CHECT) and more importantly our beautiful daughter and niece Olivia who has gone through so much and through it all has had the unbelievable support of CHECT.  CHECT play an important part in supporting families like ours from the very beginning and I know they will provide support to Olivia long into her adult life which gives us great comfort that she will always have the support she needs.
Catherine, Stef and myself (Chris) know it is going to be a tough ask and we are still finalising our route but we know that the sense of achievement at the end and the fact we are doing it for such a worthwhile charity will get us through it.
A big thank you to all of our amazing runners – we will be rooting for you on the 3rd October!