As the year draws to an end, it's a time when we like to look back and reflect on what we've achieved, thanks to your absolutely amazing support.
So here are just a few of our many highlights of the year, that have all been made possible because of you. Thank you.
Wishing you and your families a very Merry Christmas and a Happy New Year, from all of us here at the Childhood Eye Cancer Trust.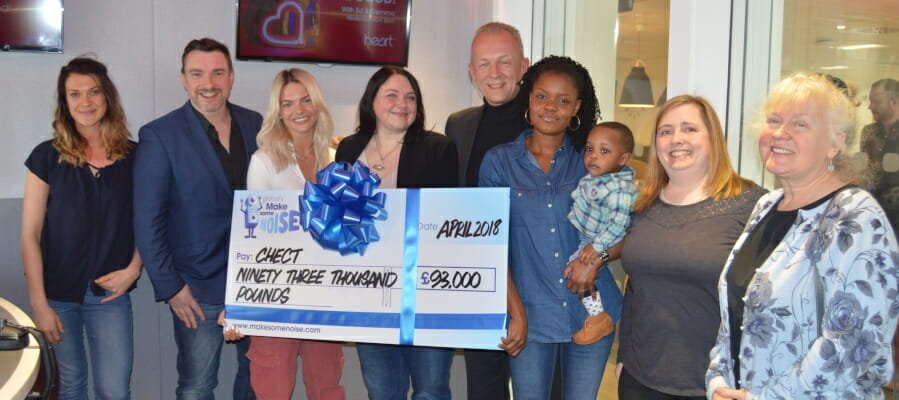 Global's Make Some Noise
We received an incredible grant of £93,000, awarded over two years, by Global's Make Some Noise after we were chosen as one of their beneficiary charities last year.
It will help pay for us to have staff based at the two specialist centres for Rb in the UK – Birmingham Children's Hospital and the Royal London Hospital – to support families from the moment their child is diagnosed, throughout treatment and beyond.
It will also help to fund our members' days, to give families the chance to meet others affected by Rb.
The grant marked the culmination of an amazing year of working with Global's Make Some Noise, which is the official charity of Global, the media and entertainment group. Many of you helped to get the message out there on radio and raise vital awareness of Rb.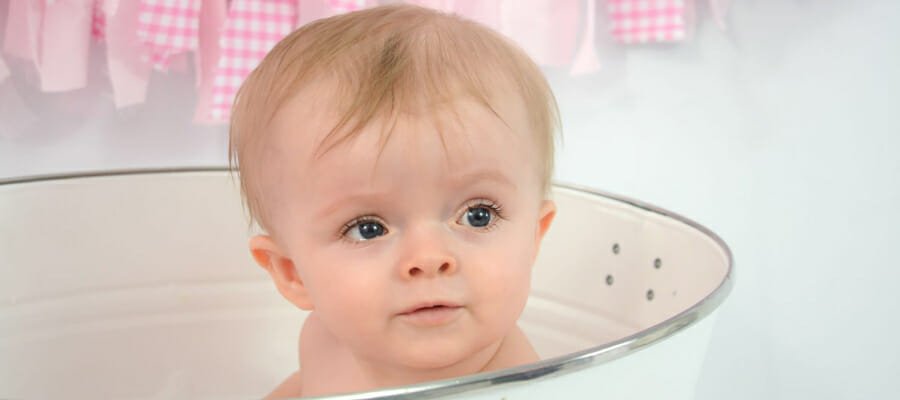 Retinoblastoma Awareness Week
May is always a busy month for us as it marks World Retinoblastoma Awareness Week and this year we released results of a public survey which revealed that two out of three parents aren't aware that a squint or lazy eye can be a symptom of Rb.
A squint is the second most common symptom of Rb, after a white glow in a child's eye. Last year nearly 40 per cent of children diagnosed with Rb had a squint.
Harley Shevill's family kindly shared their story in the media to help raise awareness – Harley was 10 months old when she was diagnosed with Rb in both her eyes. Just weeks later she had her right eye removed to save her life.
Harley's mum Coral Baxter took her to get checked out after her mum saw something on the TV news about another little boy who had Rb with the same symptoms. This highlights the impact that our work to raise awareness of Rb in the media can have.
Harley's story also featured on the TV news in Scotland and in print, including Take a Break Magazine and The Sun.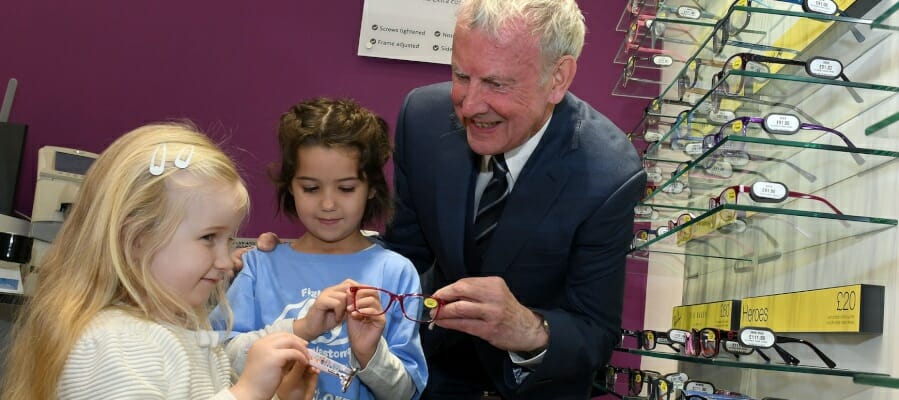 Vision Express Ambassadors
An amazing 33 of you were VIP ambassadors at Vision Express store events in 2018, helping to officially open new or updated stores.  
Many of these events were ribbon cutting ceremonies at stores following Vision Express' acquisition of Tesco Opticians at the end of last year. They achieved widespread coverage in the local media, helping to make more people aware of Rb and its symptoms.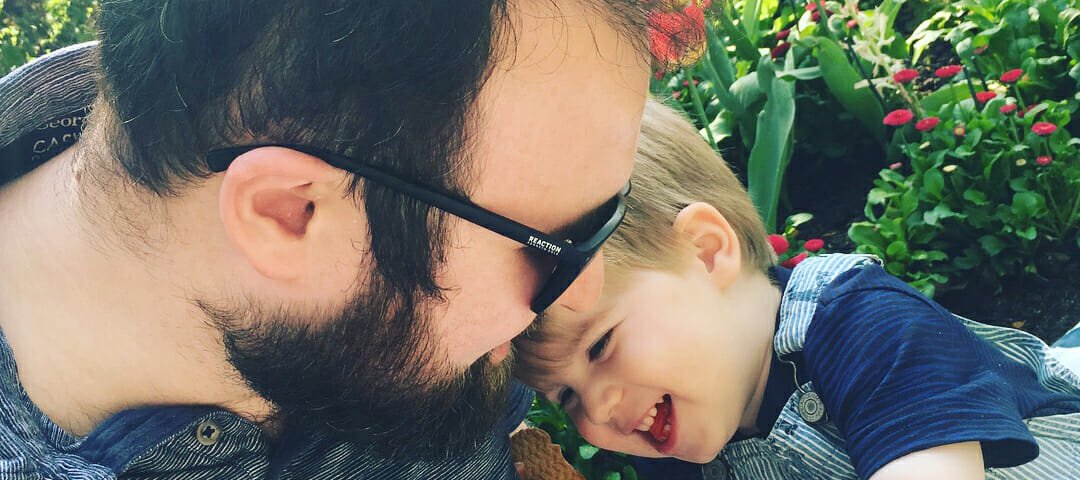 Dad CHECT Champs
To mark Father's Day, we invited children to nominate their dads for a very special CHECT Champion Award.
Seven of you wrote to us and we were touched by your beautiful words and how thankful you are to your dads for everything they do to support you and your family.
It was a fitting way to mark Father's Day this year and we hope to invite more of you to nominate your dads next year. Thank you to all of the children (and their mummies) who nominated.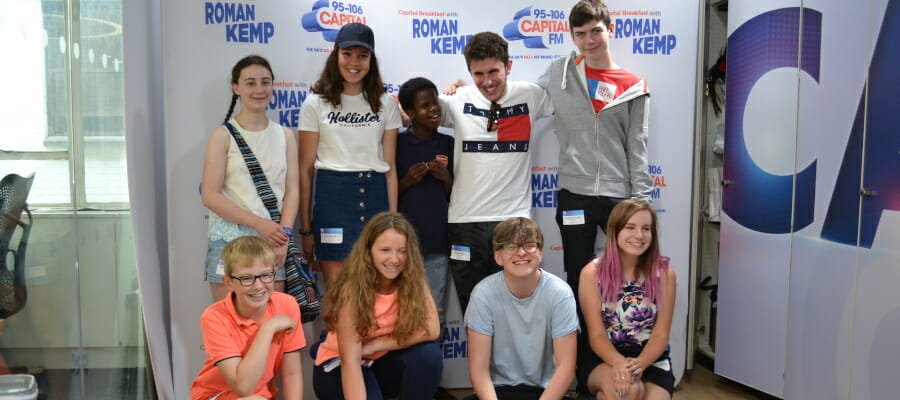 CHECT teens go Global
In July, nine teenage CHECT members went on a VIP tour of the Global radio studios in London, home to stations like Capital, LBC and Heart.
They got a chance to see inside the studios and meet some of the presenters. All of the teenagers had a wonderful time and after the event one of them, Harry Harrison said: "The day was amazing. We all managed to meet new friends and reunite with old ones."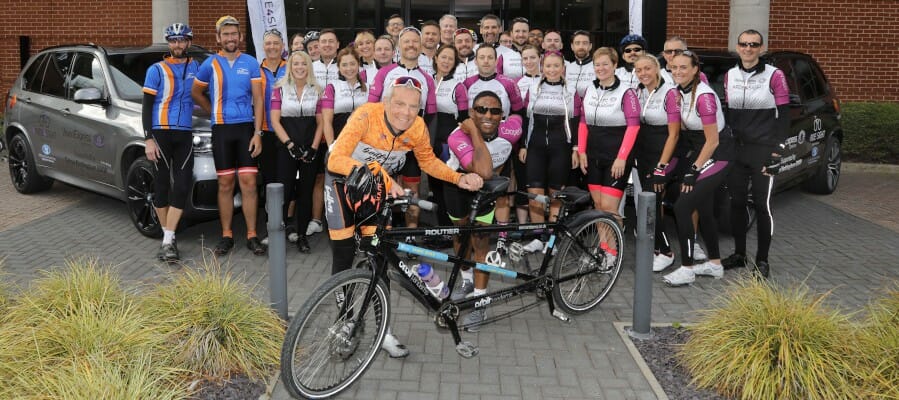 Ride4Sight
A 30-strong team of volunteer cyclists rode into a rain-swept Nottingham in September after a gruelling 300km, two-day ride in aid of the Childhood Eye Cancer Trust.
Vision Express' Ride4Sight celebrated the optician's 30 years of trading by focusing on all things '30', incorporating a 300km route climbing altitudes of up to 3,000m, raising £30,000.
It puts Vision Express' fundraising total for CHECT at £600,000 since our relationship began in 2010.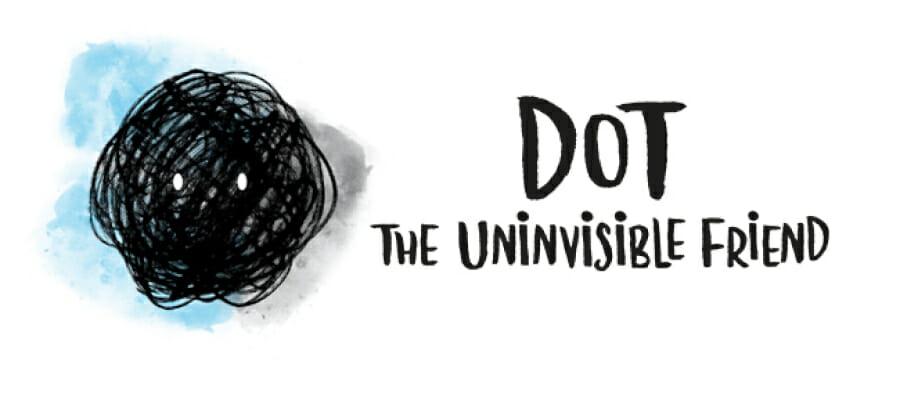 Uninvisible Friend Campaign launched
To Mark World Sight Day in October, we launched a multichannel campaign – featuring characters Alice and her 'Uninvisible Friend' Dot – to raise awareness of Rb.
The campaign aimed to educate parents about the disease and its symptoms. Developed by leading global digital agency Wunderman and illustrated by artist Peter Clayton, it saw a large Dot blimp fly in East London's iconic Old Spitalfields Market.
Passers-by were pointed to the campaign website, to read the dynamic story of Alice and Dot. Vision Express put a 'Dot' on the lenses of all the glasses in the children's section of its Oxford Street store, and in-store digital displays told the story of Dot the Uninvisible Friend.
Alice Taylor, who was diagnosed with Rb when she was two years old, and her family visited the store to launch the campaign and share their story in the media to raise awareness.
The campaign – and Alice's story – featured in press including the Daily Mail, Mirror, on Mumsnet and even made it on to the front page of the Fox News website in the USA.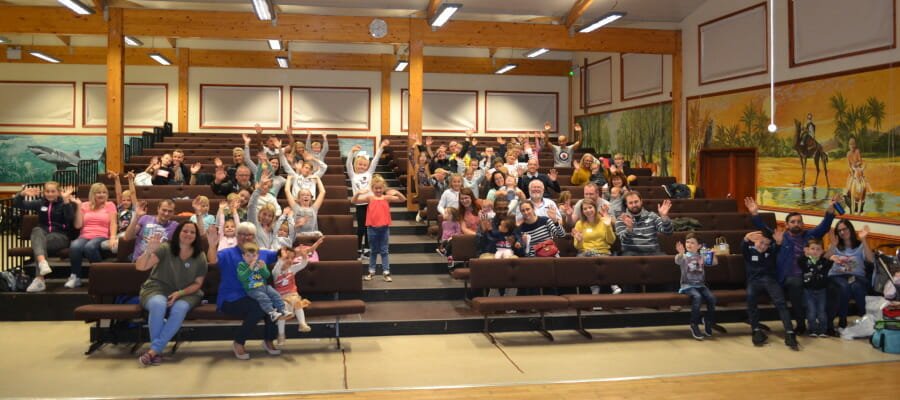 Members' days
We had three fabulous members' days throughout the year – in Scotland, Colchester and York. The Colchester event was one of our largest with 80 people attending.
Not only were the events a great chance to meet other families affected by Rb and chat to CHECT staff, we also presented some very deserving children with CHECT Champion Awards, to recognise the courage and bravery they have shown during their Rb journeys. In 2018, we had 20 CHECT Champions.
Our next members' day is scheduled for March 2019.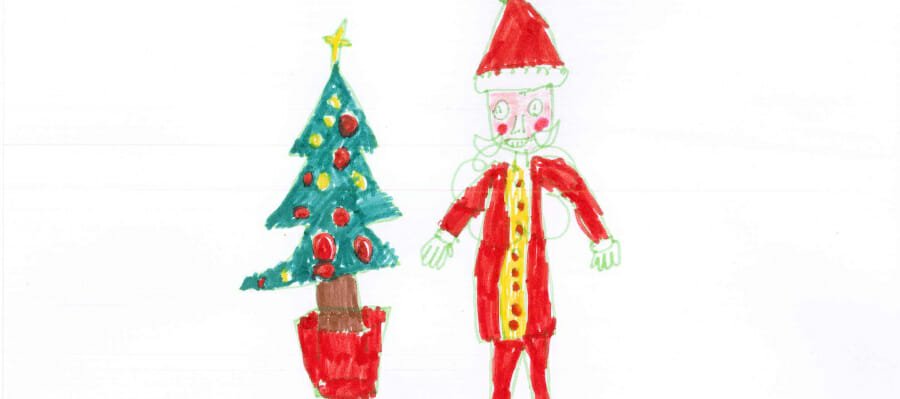 Christmas card competition
This year we invited our young members to enter our Christmas card competition to be in with a chance of seeing their festive drawings on our charity cards.
We were overwhelmed by all the fabulous entries that we received, so well done to the five winners and to everyone who entered this year. We hope you've enjoyed sending your cards to families and friends.