Lesley started her career at CHECT, as a support worker and has helped hundreds of people in so many different ways since she joined back in 2012.  Lesley was instrumental in growing the range of support we offer as a charity and was the natural person to become our first ever support service manager.  In her almost 10 years with the charity, Lesley has been instrumental in shaping the way we provide support. With her wealth of experience and professional expertise, along with her deeply caring nature, Lesley has always been on hand to help anyone who faces the challenges of a Rb diagnosis. Lesley is a hugely respected, kind and deeply thoughtful colleague who we will all miss tremendously.
Lesley reflects on her time at CHECT:
Retirement – how did that happen?!
I can hardly believe I am writing this as I retire from CHECT.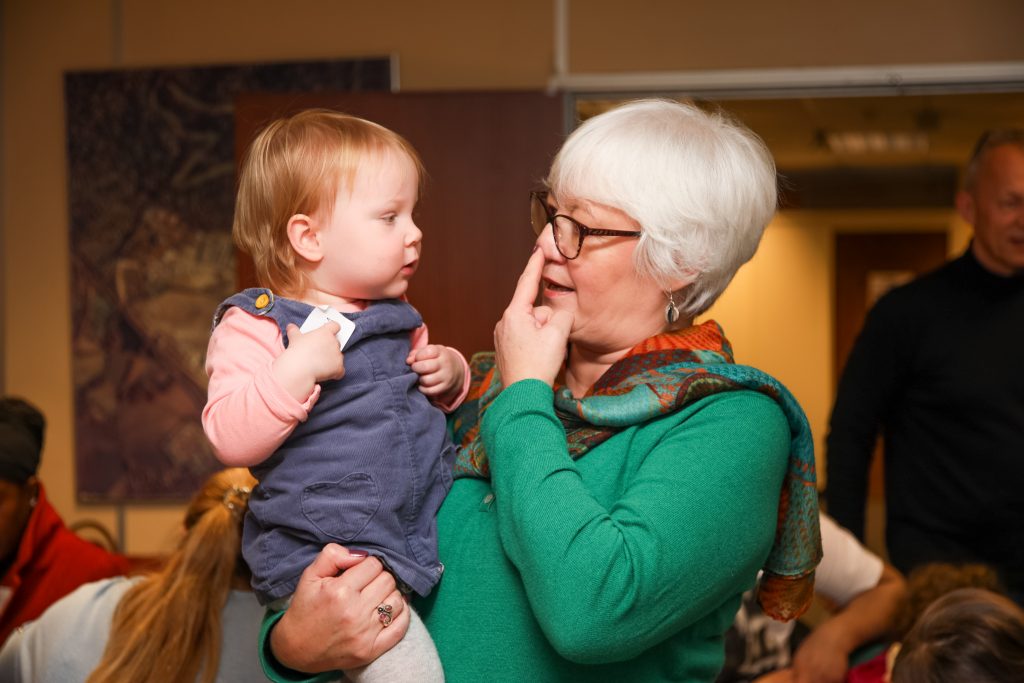 I arrived at the CHECT office in Whitechapel for an interview in May 2012, little knowing the impact the charity and our members would have on me over the next 10 years.  Coming from the NHS via Barnardo's, working with such a small team had a very different feel about it, right from the beginning. The overriding sense I had, that hasn't changed, was being part of a special work family who could make a real difference in a very personal way.  This is what has made my job so rewarding. Being able to support families from diagnosis and for the rest of their lives is such a unique part of what CHECT does
I've been reflecting on the people I have met and changes I have seen in 10 years. I must start by saying that my predecessors had laid an incredible foundation of supporting families for me to build on and I truly hope that my successors will feel the same.
I was so impressed that they knew so many people and so much about each family, and I have loved building on the absolute cornerstone of our work – individualised support. Emotional support, signposting, help with finances, introducing families to others in similar situations were the bulk of the support work. I now also have a head full of so many lovely people!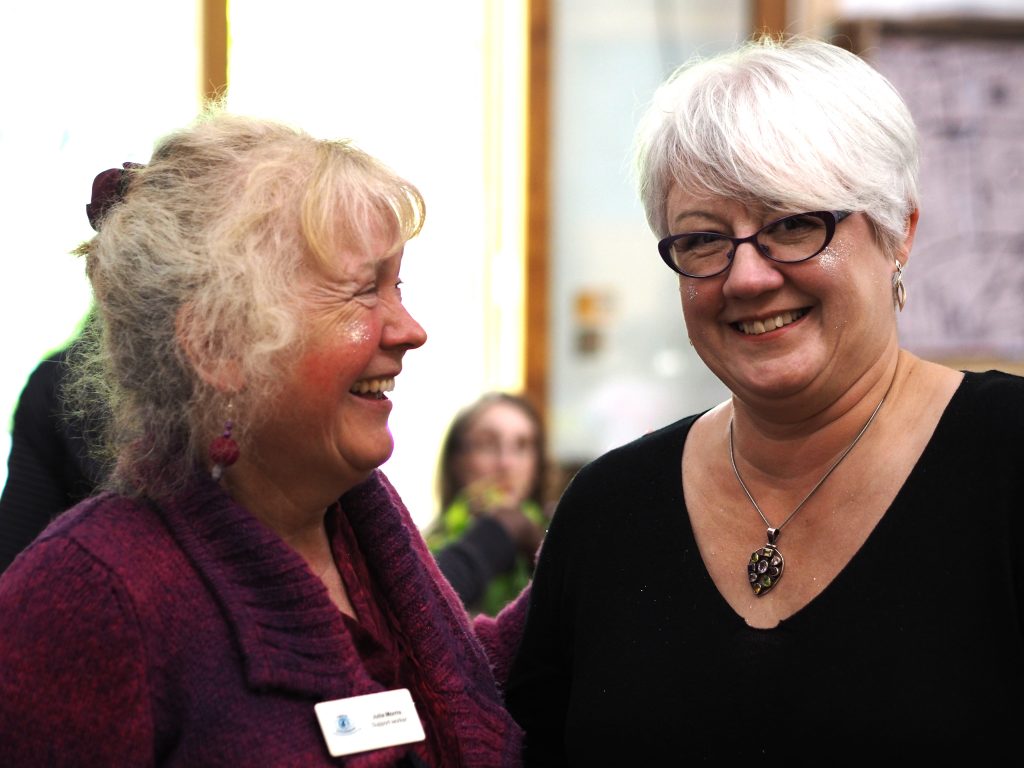 Working for CHECT in this role has been extremely diverse, with no two days being the same. I started working 3 days a week as a Support Worker, moving to full time, managing the service and contributing to many different areas of the charity's work.
I know that I have been so fortunate to be a part of 2 amazing teams. To be integrated with the Rb team at RLH as well as the CHECT team has been quite incredible, I have made lifelong friends in both teams, how lucky am I?!
The other, much larger team, has been the CHECT members, from tiny babies, sometimes only days old, to people who were diagnosed with Rb many years before the charity existed. Through a child's early, school and teenage years and into adulthood. There have been tears and laughter, fun and outings, all contributing to an amazing wealth of relationships and experience.
So….what was my job? I'd need a whole magazine to explain it all!  The best parts of the role for me, has been working with and building relationships with people I can help, or at least try to.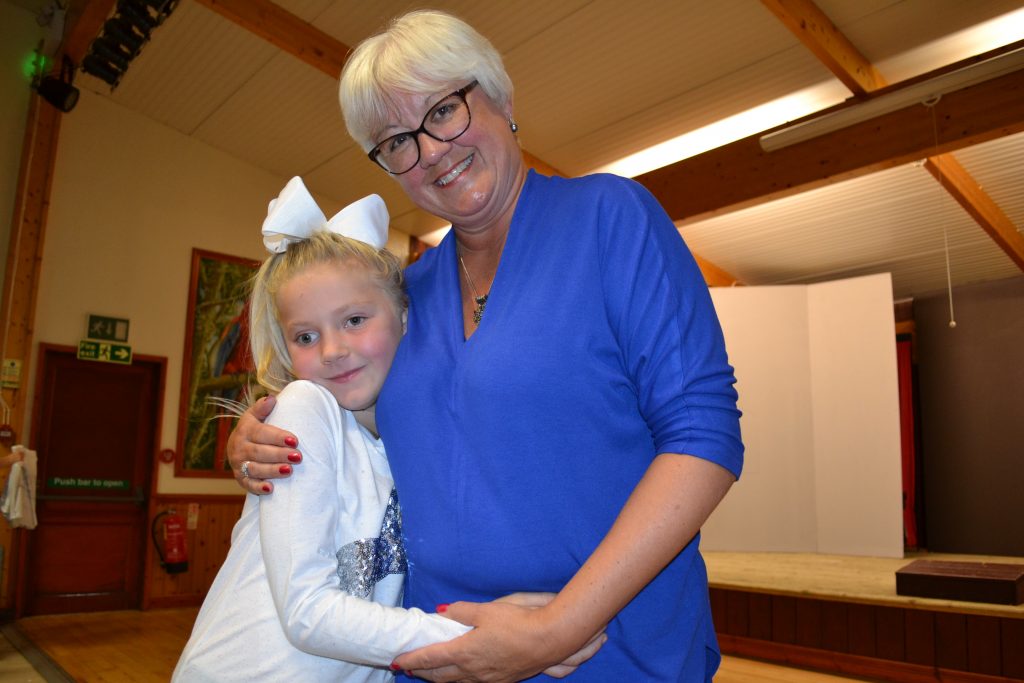 Parents have called to ask about possible diagnosis of retinoblastoma in a child having noticed a symptom and found information on the internet, leading to sensitive conversations & signposting to relevant health care professionals armed with resources from the CHECT website.
I've been in the most privileged position of meeting parents on the day their child was diagnosed with Rb, offering what support they could manage at that time, knowing that I would likely go on to know them well and that this was the beginning of an often very long relationship with their family.
Speaking to adults who had been affected by Rb and perhaps wanting support around having a new baby and all that may bring, possibly bringing their brand new baby for screening or treatment.
Ensuring adults have the appropriate follow up and support for their own Rb where needed.
Working with some amazing teenagers, having fun days out and forming the CHECT Teen Focus Council to meet the needs of this age group.
Being able to offer support to whole families has meant the joy of getting to know siblings, grandparents and family friends too.
CHECT members have also taught me so much, particularly around the issues of visual impairment. Watching children running around and growing up to achieve amazing things,  and seeing their parents joy & pride has been such a delight.
It has been great working together with different members of the clinical team to provide complementary support including visual impairment resources, local psychology contacts, teenage support, financial information and much more, supporting each other to find what works best for families.
I've loved receiving messages from parents telling me what their children have been doing and achieving, pictures drawn for me, seeing photographs as they grow and hearing the funny, touching things they say in the way only children can. There are many such memories and I can't relate them all, but receiving a message from one mum saying that her 2 year old was playing with her doll who had a poorly eye and said  "'Hi I'm Lesley, please to meet you, I make everyone feel happy!" brought a big smile and a tear to my eye. Being in a crowded room at a member's weekend hearing a little voice shouting loudly across the room "LESERLEY!!!" made my evening. And having various names:  Granny Lesley, Milk Lesley, Zezley Yoghurt Lady was very special.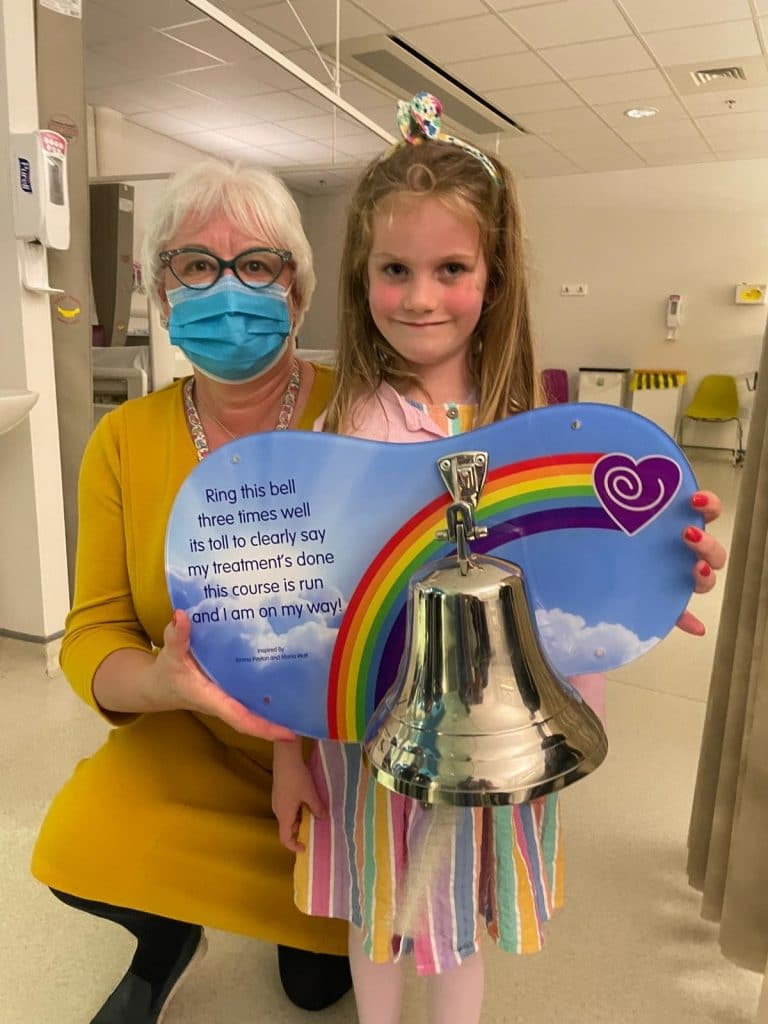 So, it's goodbye and a huge thank you so much to all of you who have allowed me the privilege of being a part of your family's Rb journey and the joy of getting to know you. I will take you all with me as I embark on the next phase.
Lesley
 Of course, perhaps Lesley's greatest achievement during her time at the charity has been the difference she has made to so many people through the support she has given to hundreds of CHECT members. Here are just a few of the kind messages you sent in:
Happy Retirement Lesley
Four years ago, we walked through the door,
And since then, you could not have done more,
To help us through our challenging journey,
As I often say, "We have a new RB family."
I remember clearly when we met on that day,
Lost, unsure, scared, not sure what to say.
You were there to offer a smile and kind word,
I had no idea you recognised all the 'hurts'.
Our home phone reprogrammed, as 'Lesley eye',
For months and years you have helped me get by,
You've learnt to recognise my highs and lows,
My usual response, "I knew you'd say so!"
A voice of reason, when my thoughts were muddled,
Lockdown stories, while a little girl and I cuddled,
A friendly face as she went down to 'sleep',
You knew I needed a shoulder on which to weep.
Before she'd go down, you could read her mood,
You knew better than to mention food!
Eye drops would usually lead to the grumps,
And leave her feeling down in the dumps.
Your silent company, as we sat on the ward,
Waiting for the phone, and for us to be called.
Sometimes I managed mad, manic chatter,
Wondering how she'd return, calm or as mad as a hatter!
'Milk Lesley', soon was aptly named,
And for your 'delivery service' you'll always be famed.
She'd 'come round' and demand food to eat,
It was your milk with breakfast with which 'hanger' would be beat.
So, now it's time to hang up your phone,
You won't be needing to 'work from home',
It's time for you to see your family and friends,
And look at life through your camera lens.
You no longer need to be everyone's 'Granny',
You've got your own, to take to beaches so sandy,
No doubt your garden will be where you spend time,
Not least, sitting and relaxing with a glass of wine.
Over the years, so many lives you have touched,
And for that, we all can't thank you enough,
The time as come for us to raise a glass and reflect,
You will always be our true Champion of CHECT.
Lots of love Pippa, Glenn and Amber xxx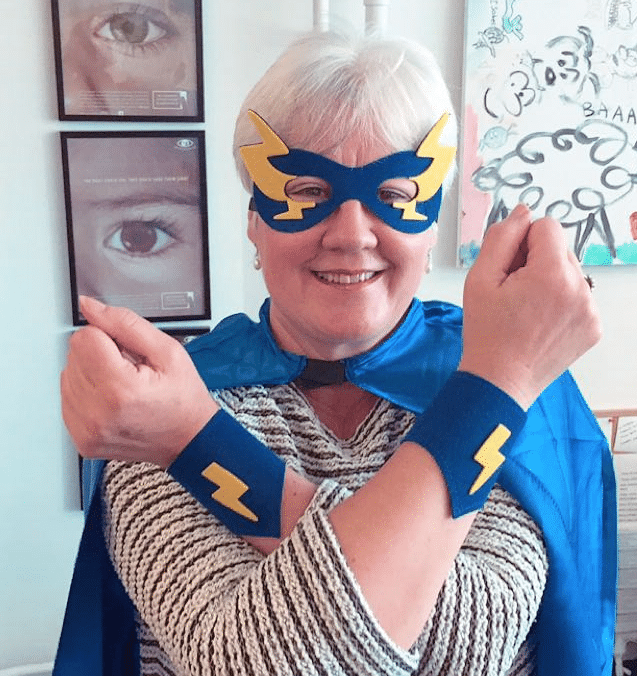 January 2021 was the start of our RB journey We almost immediately got an email and call from our new friend Lesley.
When our world changed forever and we were told Isla had cancer, We received emails and calls from the CHECT support service manager. 
With so much to take in and learn over the first week, Lesley was always there when we needed to speak.
 Her knowledge, compassion and calmness made us feel at ease right away.
And kept our stress, fears and worries at bay.
For a long time we could only speak over the phone As Boris had the whole country locked down at home. 
The three of us will never forget meeting you for the first time.
It felt as though we had known you for a lifetime.
At appointments you look after us and make us feel very loved.
You have helped us come to terms with being part of the elite RB club.
It is without doubt that you have made a huge impact on our lives It's a scary thought for us that you won't be by our side.
When we are nervous before a scan on a clinic day Seeing Lesley on the ward made us know it would be okay.
When we were scared and worried you knew exactly what to say and do And that's why we will be forever grateful for you.
To us and all the other RB families you made the hardest times that little bit better And that's why you will be an RB superhero forever and ever.
With lots of love,
Isla Palul and her Mummies (Charlotte & Bex) Xxx