CHECT is changing its office location – but don't worry, we are still here to help you! We are changing the way we work as we enter a post-lockdown world. Following consultation with staff and after over 10 years in the same office, recent experience of remote working, the limitations that remain in place and the costs involved, have led us to change our office arrangement. From August 2021 we will move our office from the 5th floor to the 1st floor of the same building on Whitechapel Road, close to the Royal London Hospital. We are moving to a smaller office at a reduced cost. We are changing our office setup to enable a blended approach to working where staff will have greater flexibility to combine working from home with working from the office. We will continue to maintain the highest levels of support, information and access to all our wonderful members and to anyone who has been affected by Rb.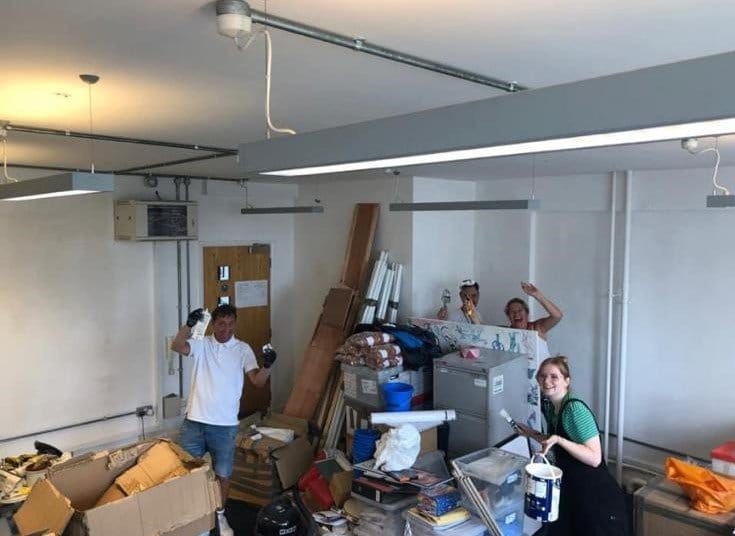 We want to say a huge thank you to Beth Lardner – our Office and Finance Administrator – who has been managing the move. We also wish to give a big thank you to Adam, Paul and Louise from the Royal Bank of Scotland, and Louise's husband Bob, and Kelly is from Taylor Woodrow who volunteered their time to help with taking down shelves, moving furniture and doing some great DIY jobs.
We've had many great memories in our old office, and look forward to making many new ones in our new one. Our registered address, all email and other contact details remain the same – so if you need to get in touch, please still continue to call us on 020 7377 5578.