Eliza's story, part two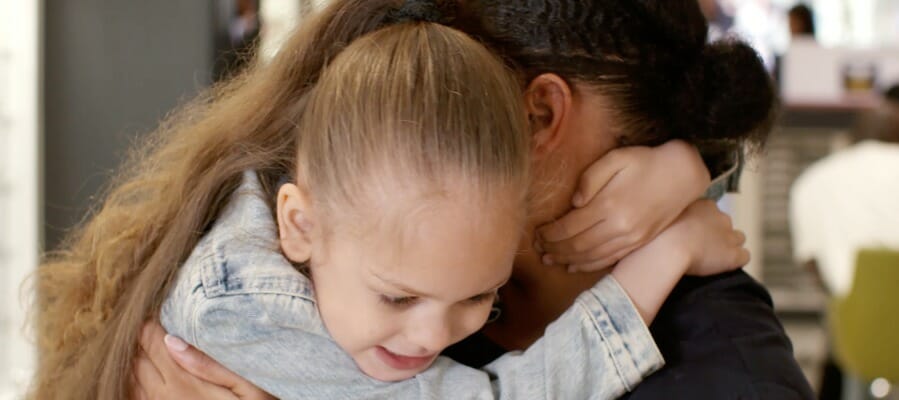 Do you remember little Eliza Thomas? She was the face of our #InTheDark Retinoblastoma Awareness Week campaign back in 2016.
Eliza was three years old when she was diagnosed with retinoblastoma after a routine eye test and she had her left eye removed to save her life.
Her mum April took Eliza to the optician because she had a squint that seemed to be getting worse but she admits that when she turned up to her appointment at Vision Express in Oxford Street she didn't expect there to be anything seriously wrong.
Eliza and her family featured in a video to help raise awareness of the symptoms of retinoblastoma which was viewed and shared across the globe. Now, two years on, Eliza still has to undergo regular check-ups every six months, where specialist eye doctors monitor her progress and her vision but she is a very happy, healthy young lady who is fully embracing her 'magic eye'.
Eliza, now aged six, returned to Vision Express to film a new video to mark this year's Retinoblastoma Awareness Week and help raise awareness of the symptoms among other families. You can watch the video below:
It is so lovely to see how well Eliza is doing – she is an inspiration to us all.
This week, CHECT and Vision Express have teamed up to call for parents to be aware of their child's eye health and to take them to see a health professional if they notice any changes or have any concerns.
Patrick Tonks, Chief Executive of the Childhood Eye Cancer Trust, said: "Around one child a week is diagnosed with retinoblastoma in the UK, or 50 a year, so it's very rare and there is no reason for parents to be alarmed. In most cases a squint is completely harmless.
"However we urge parents to have their child seen by a healthcare professional such as a GP or optician if they have a squint – or if they have any other concerns about their child's eyes – just to rule out anything serious."