CHECT Members' Weekend 2020

Event postponed
Sadly, due to the various impacts of COVID-19 and the absolute importance of the health and safety of all who attend, we have had to make the very difficult decision to postpone this September's CHECT Member's Weekend.
We have not taken this decision lightly. Like so many of you, we were looking forward to seeing everyone face-to-face in what was planned to be another very special weekend for our all our CHECT members and families.  
Everyone who has purchased a ticket will of course be refunded and we have already begun developing our plans with the hope to hold the event in September 2021 should the charity's finances allow.
Thank you for your understanding.
About the event
Hosted at the excellent PGL Liddington, this event will be an opportunity to meet others who have been affected by retinoblastoma (Rb), make new friends and spend time together. CHECT members of all ages are welcome to attend along with their families. Starting on the Friday evening and ending after lunch on Sunday, the schedule is jam-packed full of quality indoor and outdoor activities for all the family.
Purchase tickets
All ticket prices are heavily subsidised by CHECT, so what you see here isn't what you would find on the PGL website. Prices per person include accommodation on the Friday and Saturday night, as well as all food* and activities. Tickets sales have been suspended until further notice.
Adults (aged 18 and over): £65.00
Children (aged 7 and over): £40.00
Children (aged 4-6): £25.00
Children (aged 3 and under): free
*excluding beverages purchased in the bar

Ways to pay
You can purchase tickets all in one go – simply check out using your debit or credit card.
Or you can spread out the cost through a payment plan. If you would like to choose this option, select 'send invoice' at checkout and a member of the events team will contact you.
We want everybody to have the opportunity to come along to this event – so if these costs would prove to be prohibitive, please speak to your support worker to discuss this.
Location
Following your feedback, we have upgraded our choice of venue and selected the adventure holiday centre 'PGL Liddington' nestled in the beautiful countryside on the outskirts of Swindon. Parking is available and the nearest train station is Swindon – about 18 minutes' taxi ride away from the venue.
The address is: 'PGL Liddington' Foxhill, Liddington, Swindon SN4 0DZ.
What kind of activities will there be?
PGL Liddington is full to the brim with fun and challenging quality outdoor activities. Your preferred activity choices can be selected via a questionnaire, which we will email you after you have purchased your tickets. You will then receive your schedule in your pre-arrival pack.
We also have lots to do indoors along with some great organisations attending such as 'Look Good, Feel Better' and 'Vision Express' (with more to be confirmed).
There will be plenty of time for relaxing and socialising with other families during our evening entertainment, at the bar (chargeable), parent and toddler group, chill out rooms and coffee corner. Our support workers will also be available throughout the weekend if you would like someone to talk to or to ask for advice.
14 outdoor activities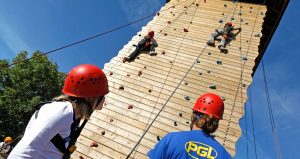 Abseiling, Aeroball, Archery, Buggy Build, Challenge Course*, Climbing, Crate Challenge, Giant Swing, Jacob's Ladder, Orienteering*, Problem Solving*, Sensory Trail*, T-Ball Rounders*, Vertical Challenge, Zip Wire
*choice of activities appropriate for children between the ages of five and seven due to health and safety.
10+ indoor activities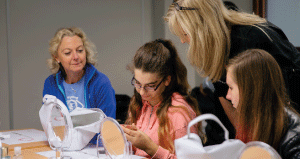 Arts and crafts; CHECT Champion presentations; adults-only cheese and wine session; boccia; cake decorating; children's fancy dress disco; cinema; dance workshop; face painting; goalball; hair and nail salon; Indian head massage; 'Look Good, Feel Better' (confidence-building makeup and self-care for teens); music workshop; new age curling; parent pampering; running lines, talks and lectures; T-shirt painting; yoga.
Accommodation
Accommodation is located on the PGL Liddington site where there are rooms available from single rooms up to six people family rooms. All rooms have an en suite bathroom.
Adults attending on their own will be allocated a single room. If you need to make any special arrangements, please let us know via email and we can do our best to accommodate you. 
We also have three accessible rooms on the ground floor.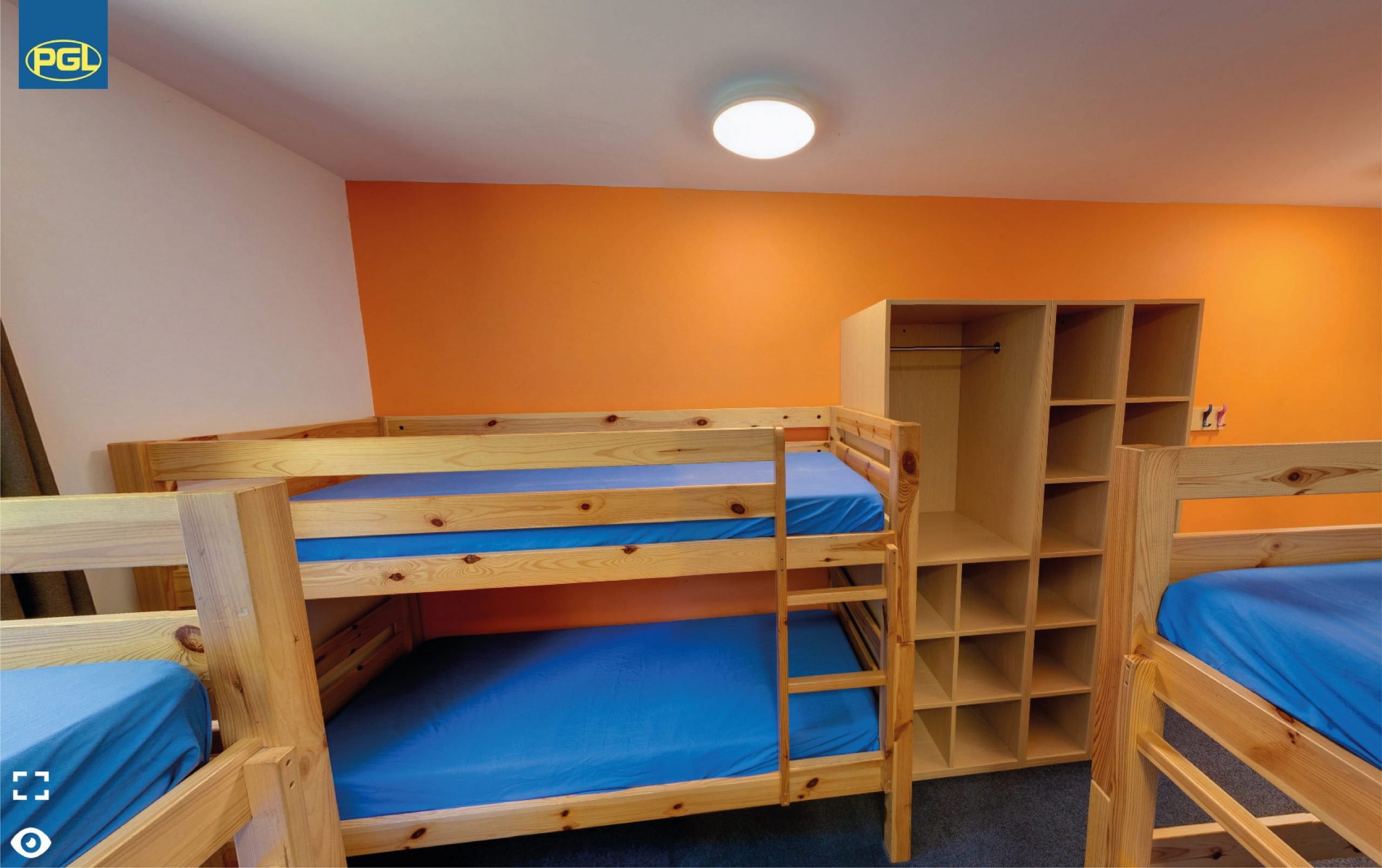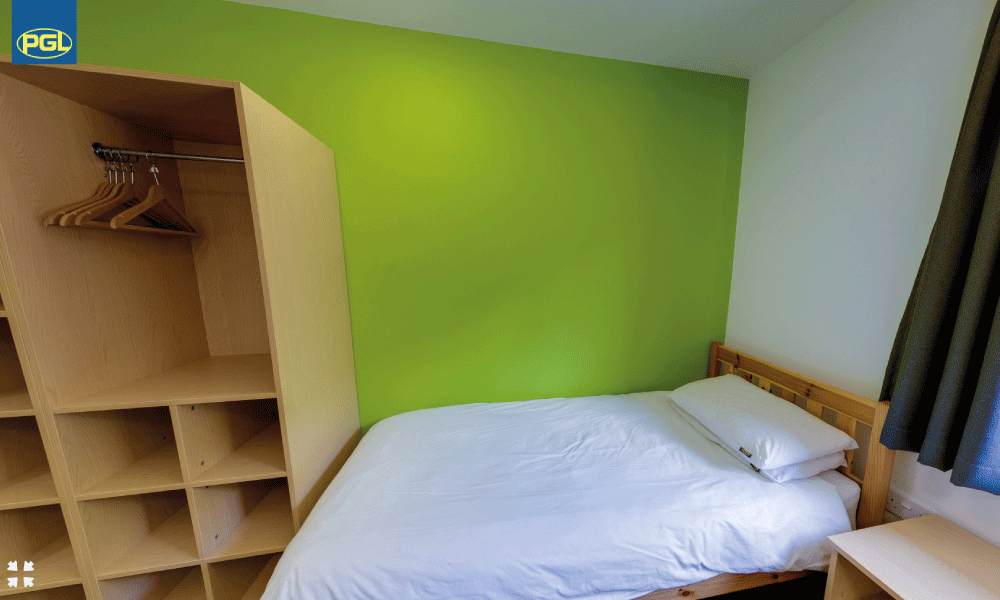 More information and FAQs
We've put together this handy FAQs page which should hopefully help answer some of our questions.
If you'd like to get in touch with us directly with a question, please email events@chect.org.uk or call the CHECT Office at 0207 377 5578 (9am-5pm, Mon-Fri)
For more images, explanation of all the outdoor activities and a brilliant 360 degree virtual tour of the facilities in all their glory, please visit the PGL website.