We've taken a moment to look back at a whirlwind year and consider everything that we have managed to achieve thanks to your amazing support.
We couldn't do what we do without the enthusiasm and generosity of our members and supporters so, from all of us here at CHECT, thank you.
Now sit back, relax, and enjoy our round up of 2016…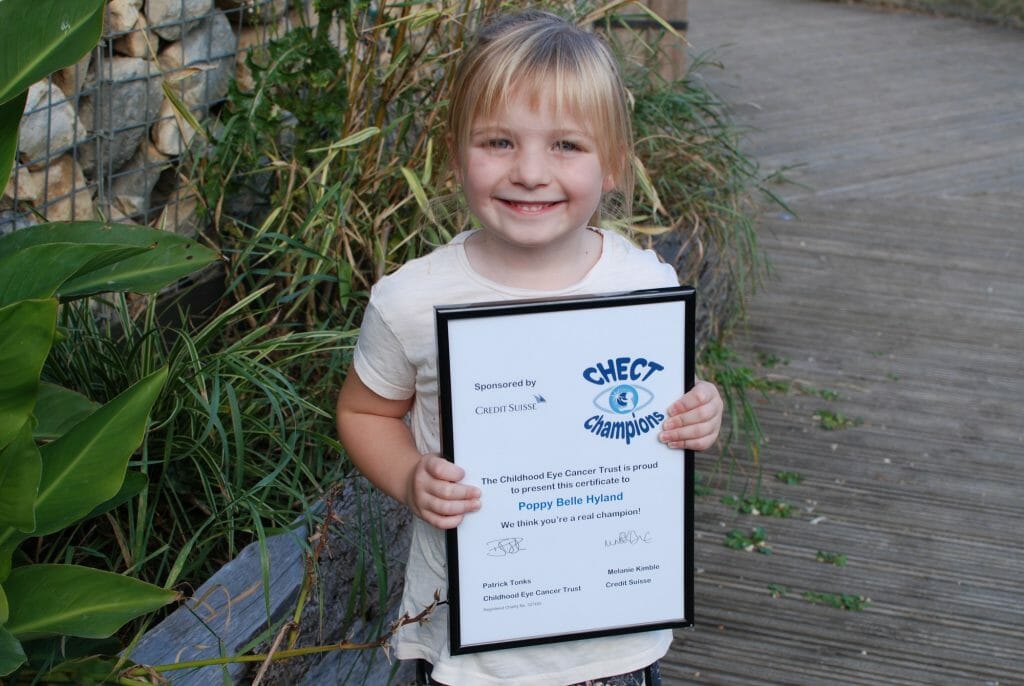 CHECT Champions
We always look forward to our CHECT Champion awards presentations as we get to celebrate and honour the courage and bravery of young people affected by retinoblastoma.
In 2016 we gave awards to 24 deserving children and young people across the UK and heard some amazing, inspirational stories of support, compassion and bravery.
Well done to each and every one of you who won a CHECT Champion Award this year, you have made your parents very proud.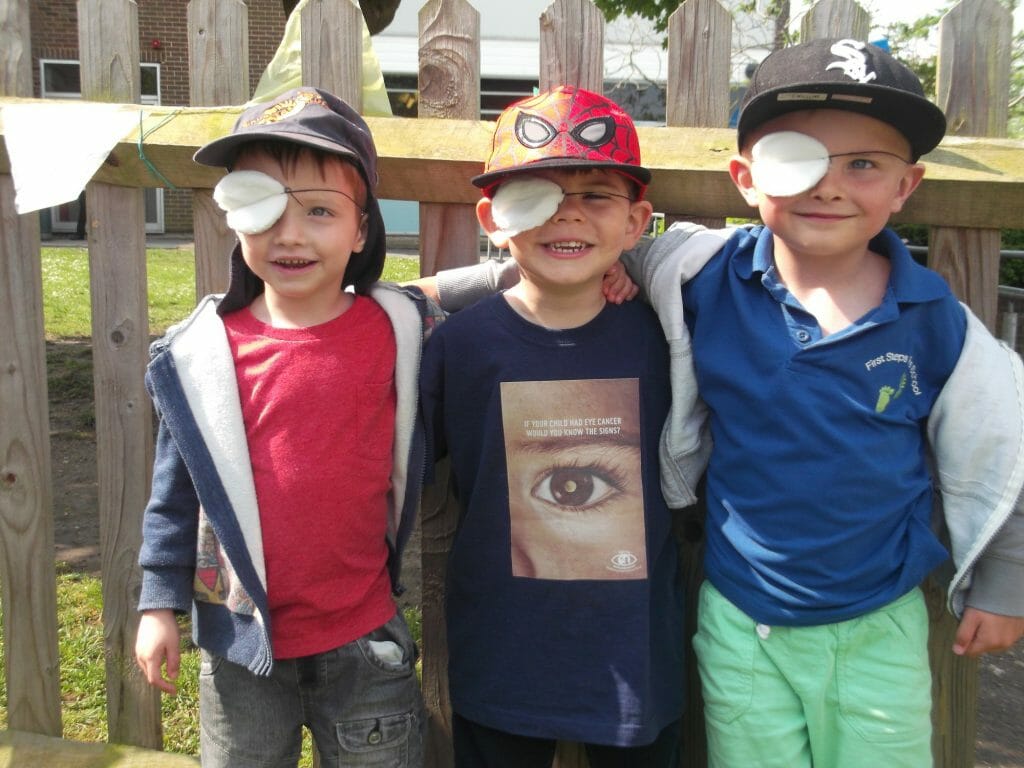 World Rb Awareness Week
In May, we campaigned to shine a spotlight on Rb as part of World Retinoblastoma Awareness Week and so many of you got involved to lend your support and make the event a huge success.
As well as raising vital awareness of Rb and helping to make more people aware of the signs and symptoms, many of you organised or took part in fundraising events, including blindfolded penalty shoot outs, camping in the dark, and night walks.
As a result, we reached an audience of more than one million during the week and raised hundreds of pounds. We were totally overwhelmed by your support and we can't thank you enough for all the hard work you put into making it a success.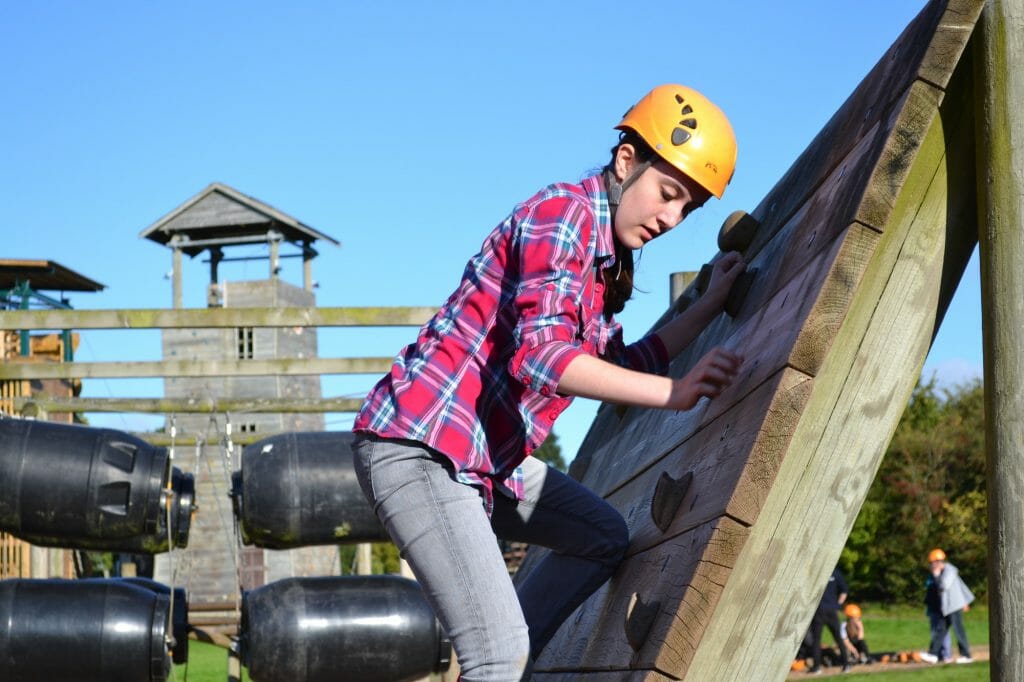 Teenage Weekend
In October, we held our second ever teenage residential weekend, giving young people a chance to meet others affected by Rb, share their experiences and tackle some of the challenges they face.
Eight teenagers, aged between 13 and 16 attended the event, near Kidderminster, and they took part in a number of activities including team building exercises, climbing walls, obstacle courses and stories around the campfire.
We thought it was an incredible weekend but don't take it from us, read this article by 15-year-old Theo, one of the young people who attended, to see what he made of it.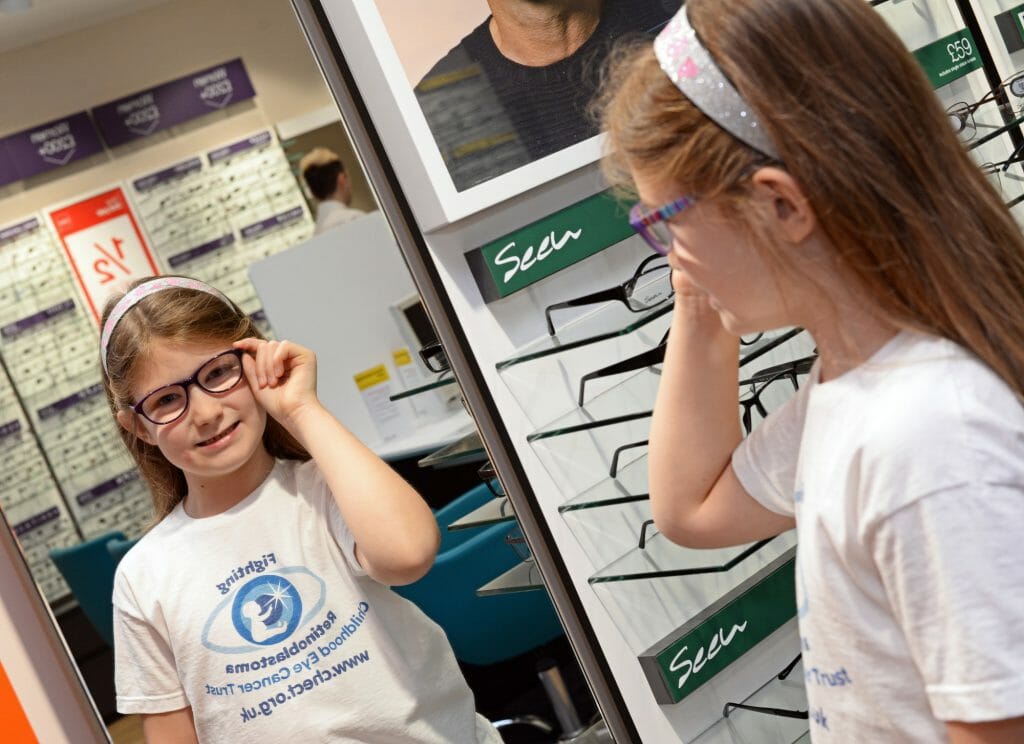 E-learning programme
Raising awareness of Rb among healthcare professionals is one of our top priorities, and in September it got a big boost when we worked with Vision Express to launch an e-learning programme for its frontline staff.
All clinical team members across the UK will now receive professional training on the signs of Rb in a bid to expedite 100 per cent of cases presented in stores.
It's the second major education campaign by Vision Express to reduce delays in diagnosis – in 2013 it became the first optician in the UK to adopt the opticians protocol, to ensure a quick and effective referral if Rb is suspected.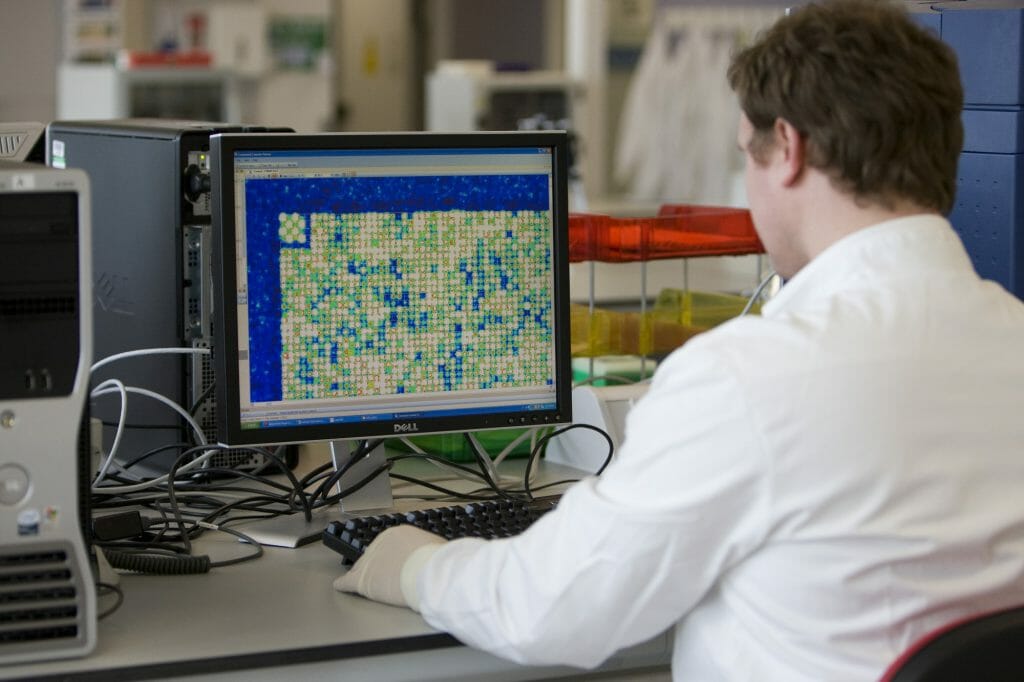 Research Completed
In 2016, two of our 10 research projects were completed, helping to further our understanding of retinoblastoma. One project is already having an impact on reducing the number of children who have to undergo invasive examinations.
We are committed to funding world class research and have just put out a call for projects to fund in 2017. You can find out more about this and projects we are currently funding on our research page.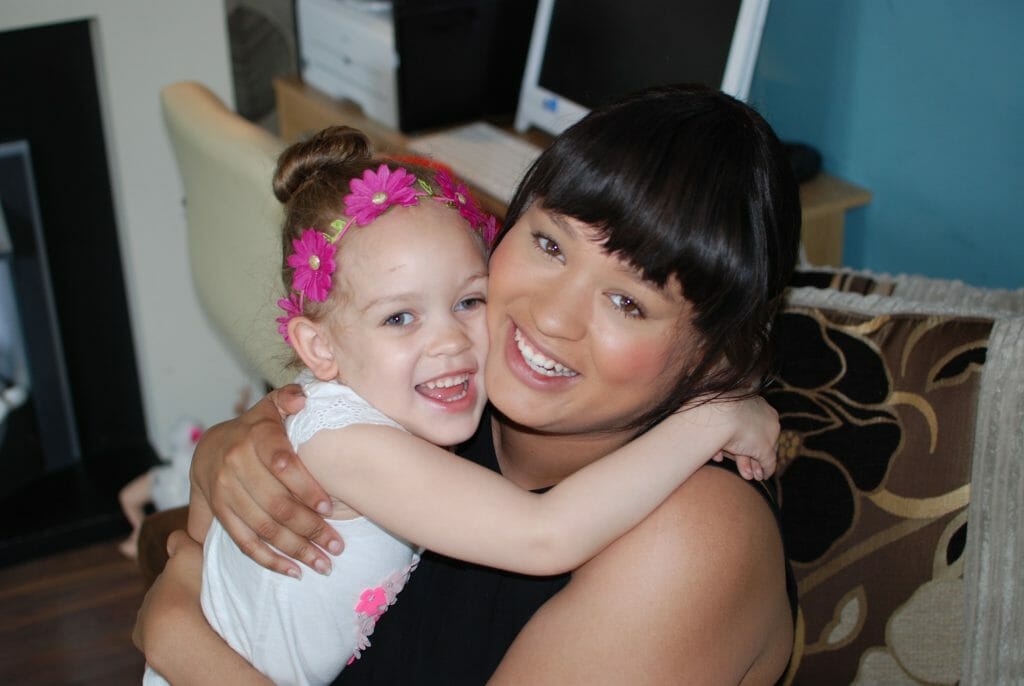 Sharing your stories
Thanks to you sharing your experience of Rb with local, national and online media we've had more than 400 mentions in the press this year, reaching over 40 million people.
This is a really important way of raising awareness of Rb and its symptoms among parents and a public survey we commissioned earlier this year showed that there has been a 4% increase in awareness since 2014.
Many of you also told your story on our blog, reaching thousands of people across the world and providing support and inspiration to many who have also been affected by Rb. Thank you so much for taking the time to share your journey.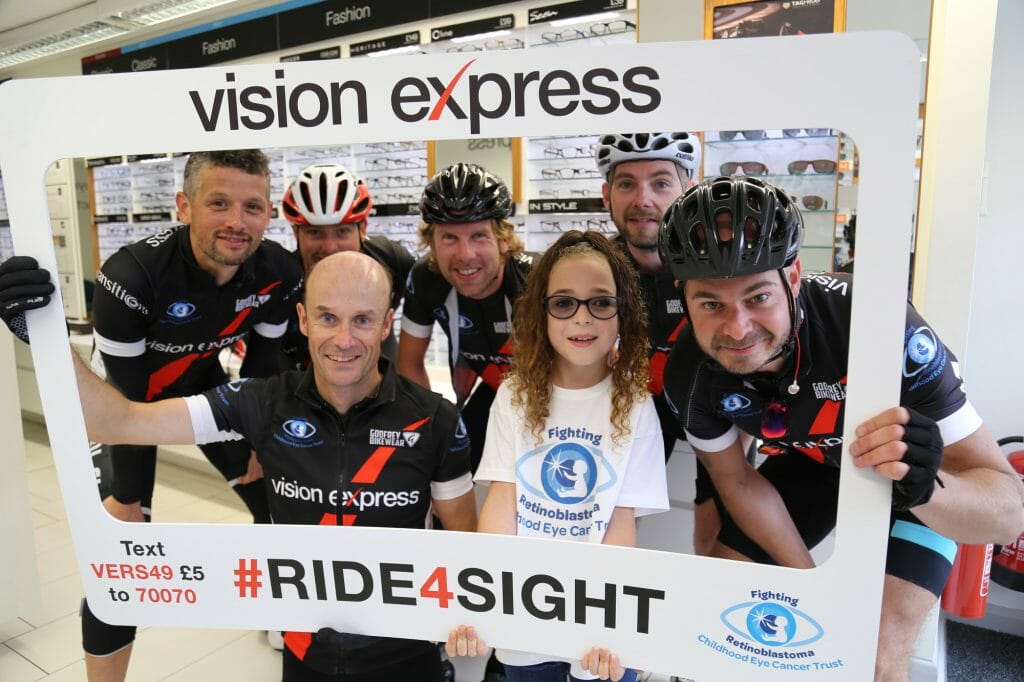 Ride4Sight
In September, more than 30 volunteers from Vision Express took part in a 200 mile cycling challenge across the UK, raising more than £20,000 for CHECT.
The popular event returned for its third year in aid of CHECT and included VIP riders, Olympic cyclist Brian Steel and Paralympian footballer and CHECT patron Darren Harris.
Many young Rb survivors visited stop off points along the route to cheer the riders on and they told us afterwards how much this helped and inspired them on their gruelling challenge.
Thank you to Vision Express for organising this wonderful event, to everyone who took part and to those who supported the cyclists.
Members Days
We held four regional members days throughout the year, giving you the chance to meet other families affected by Rb, chat to CHECT staff and have a fun day out.
We hope you enjoyed the events as much as we did and we'll be arranging more members days in 2017.
Looking forward
2017 is the 30th anniversary of CHECT and we will be celebrating this milestone throughout the year, as we continue our work to support people affected by Rb, raise awareness and fund research into prevention and treatment.
We have lots of exciting plans, including a members weekend later in the year – we'll be sending out a save the date early in 2017 so watch this space!